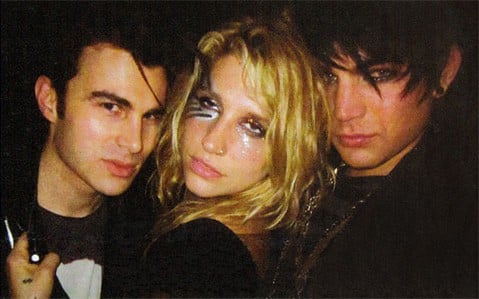 Here's a shot that Mike Furey of Dangerous Muse's publicist just sent around of Furey, Ke$ha, and Adam Lambert looking boozy at NYC's Club 57 last week, where Lambert had a widely reported make-out session with the "Tik Tok" singer.
Said Lambert: "She's really pretty and we were laughing and we just started kissing. It was pretty innocent to be honest with you. I mean, it wasn't too dirty."
Of course, the gossip world takeaway from that interview is that Lambert is not totally gay. Thus, the takeaway from this photo is that Lambert's totally into three-ways, of course.
P.S. – Furey's Dangerous Muse has a new remix out of "Bad Romance". You can get it here.