The editors of Modern Tonic — a free daily email that serves up eclectic pop-culture picks with a homo slant — present a weekly music update here on Towleroad.



NEW RELEASES AND FREE DOWNLOADS: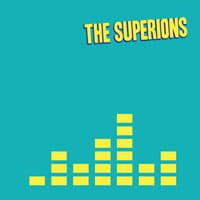 It's taken 31 years, but Fred Schneider has finally written a song about ham. True, he's a vegetarian. Also true, it isn't with The B-52's. But the nasally ringmaster of camp-rock was made for this song — "Who Threw That Ham at Me," a highlight of The Superions' debut EP Totally Nude Island (available digitally now; on CD next week), which would segue nicely into "Butterbean" on a B-52's mix. The Superions are, to quote their bio, three guys who "came to earth from the planet Superion. . .to seek fame and fortune." Opener "Those Sexy Saucer Gals" finds poker buddies abducted by sexy Barbarellas for hot alien probing. And the title tune's about a mythic place full of low-hanging fruit and no tan lines. And then there are four remixes that prove that the place The Superions should really call home is Planet Claire. Our FREE DOWNLOAD, the Lolligags Remix of "Totally Nude Island," features (Lolligags lead singer) Leslie Dallion Superstar doing her best Kate Pierson impression.

O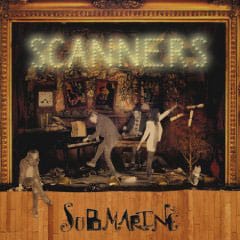 n their sophomore release Submarine, the London quartet Scanners sounds less like a hot fuss U.K. next-big-thing and more like a female-fronted English version of The Killers. They love the grand hook of a would-be anthem — first single "Salvation," which we have as a FREE DOWNLOAD HERE, begins with delicately plucked acoustic guitar before slamming into a martial-sized chorus. They do neo-New Wave jauntiness on "We Never Close Our Eyes" (FREE DOWNLOAD HERE). And there's big emotion of the heart-on-sleeve variety that pours through every track, though none more touching than vocalist Sarah Daly's uncanny John Lennon impression on "Baby Blue." After the dissonant, darkly-hued debut Violence Is Golden, it's great to hear the band coming up for air with Submarine.


When David and Peter Brewis Field Music went on hiatus in 2007, maybe they were at a creative standstill, maybe they needed a break from the music biz, or maybe there was sibling rivalry at play. The brothers from Sunderland, England embarked on side projects School of Language and The Week That Was, both of which sounded remarkably like Field Music. In other words, they have an instantly recognizable sonic ID: their songs mix elements of chamber pop, music hall and the jagged hooks of Brit-bands like XTC and The La's. So now they're back with Measure, a double CD that puts their indie peers on notice. First single "Them That Do Nothing" is a Beatles-esque bit of whimsy. "The Rest Is Noise" channels the creamy vocal hijinks of 10cc. And the title track's an orchestrated charmer that Grizzly Bear might sound like if they'd relax. The only time their ambitions defeat them is on the meandering final cut, "It's About Time." Otherwise, this could be their White Album.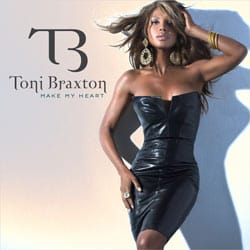 Toni Braxton's better known lately as a Dancing with the Stars contestant than as the sultry diva who begged her man to "Unbreak My Heart." But with a new major label deal, she's back on track with "Make My Heart," the club-banging second single from her forthcoming May release, Pulse. EXCLUSIVE TOWLEROAD STREAM: the Caminita radio edit.

MUSIC NEWS:

The 2010 Brit Awards were held today in London, with performances from Lady Gaga, Lily Allen and Cheryl Cole, among others. Robbie Williams got an Outstanding Contribution to Music award and closed the show after collecting his 16th Brit award. Clips should be all over YouTube by the time you read this.

Courtney Love missed her first gig with the newly revived Hole last week in London. She said police would not let her leave her flat as there was a "squat riot" outside. She did, however, make it to a speaking engagement at, um, Oxford University on Saturday.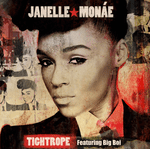 Genre-bending performer Janelle Monáe has dropped a killer new single, "Tightrope," which you can hear and buy on her website (it will be on iTunes next Tuesday). After a series of EPs and ongoing kinetic live performances, Monáe, who could be the spiritual love child of Grace Jones and James Brown, will release her debut album "The ArchAndroid" on May 18.

iTunes is about to celebrate its 10 billionth download and the 10 billionth downloader will win a $10,000 gift card. Apple also released a list of its top 25 downloads since the service started.

Sir Andrew Lloyd Webber denied the rights to his musical Jesus Christ Superstar to provocative electro-pop singer Peaches, who was to perform a one-woman version of the show in concert.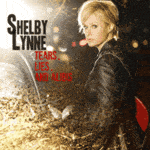 Shelby Lynne has announced dates for a Spring 2010 U.S. tour in support of her new album, Tears, Lies and Alibis, due out April 20.

Pet Shop Boys will release a live double-pack CD/DVD of their recent Pandemonium tour, filmed live at London's 02 Arena, on March 23.

Rick Rubin will produce Adele's next album.

Several American Idol alumni have released worthwhile music since they departed the show, though in all cases their profiles remain far lower than Adam Lambert, Carrie Underwood, Chris Daughtry, et al. Here are streaming tracks from nine of them, including Melinda Doolittle, Jason Castro, Matt Giraud and Allison Iraheta.

MUSIC VIDEOS:
Jónsi — "Go Do"
As if the lead singer of Sigur Rós wasn't otherworldly enough, he dresses himself up like an Icelandic Edward Scissorhands for this gorgeously baroque pop trifle — strings courtesy of 'it' composer Nico Muhly — from his forthcoming solo album Go.
Semi Precious Weapons — "Semi Precious Weapons" (NSFW)
"Can't pay my rent, but I'm f**king gorgeous," sing these sleazy New York glam queens in this over-the-top performance video. To which we say: at least someone has written the story of our lives.
Melanie Fiona — "You Stop My Heart (Valentine's Day Version)"
Her girl-group ballad pays loving homage to that age-old wall of sound in this black-and-white clip. And in a touch that'll caress the hearts of drag queens everyone, Fiona gets to be both Diana Ross and the stylish Supremes.
Nastala — "Crazy"
An animated pair of big red lips on a long pair of sexy gams lip-syncs for its life to this Londoner's NI-NRG meltdown. It's like the opening of The Rocky Horror Picture Show goes to the Euro-disco.