The editors of Modern Tonic — a free daily email that serves up eclectic pop-culture picks with a homo slant — present a weekly music update here on Towleroad.

FEATURED NEW RELEASES AND FREE DOWNLOADS: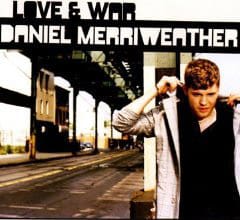 Our favorite purveyor of that 'Faux-town' sound of late is Daniel Merriweather, who melds Motown soul with elements of hip-hop, jazz, and R&B balladry. Out overseas last year, his debut album Love & War finally gets a proper U.S. release today. The Aussie soulman collaborated on Mark Ronson's Smiths cover "Stop Me" for Ronson's Version, and the in-demand Amy Winehouse producer returns the favor here. L&W's not as deep as Winehouse's Back to Black — he's not that f**ked up — but he can swing a groove ("Impossible"), massage a ballad ("Red"), and hold his own against that force of nature known as Adele ("Water and a Flame"). He's even got a kinky sense of fun: "Chainsaw" sounds so much like a '70s porn soundtrack the CD should come with a glass-top coffee-table.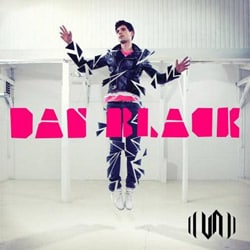 We've touted Dan Black before — he's the former vocalist of the so-indie-no-one-outside-of-the-U.K.-knows-who-they-are The Servant — but now that his ambiguously punctuated solo debut ((un)) is finally for sale in the States, we're beating the drum again. After The Servant split in 2007, he relocated to Paris and pieced together every note of ((un)) on his laptop. Black wants to be the Notorious B.I.G. of laptop hip-hop pop (laptronica?). It's no random comparison: Black laid B.I.G.'s "Hypnotize" over Rihanna's "Umbrella" beats on a track called "HYPNTZ." (When the B.I.G. estate denied him rights, he wrote new lyrics and called the song, which opens the album, "Symphonies.") Seven months after its overseas release, ((un)) is still a daily pleasure, though we're most excited about the U.S. bonus tracks. "Poet" is a loping hip-hop jam. The minor-key mid-tempo "Karate Kid" could kick Mr. Miyagi's ass. And "Symphonies" returns with a guest rap from the alt-hip-hop wunderkind Kid Cudi. What was already a near-perfect debut is even better now. FREE DOWNLOAD: The Passion Pit remix of "Symphonies."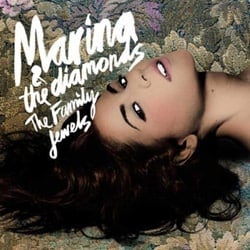 Let's hope we don't have to wait seven months for Marina and The Diamonds' The Family Jewels — out yesterday in the U.K. The Welsh-born Marina Diamandis is Marina and the Diamonds — that's her stage name, not her backing band. Or as she explains it on her MySpace page: "I'm Marina. You are the diamonds." She's reminiscent of another hot U.K. thrush, Florence + The Machine, with a brass theatrical voice that's occasioned as much derision as praise. She hiccups like New Wave chanteuse Lene Lovich through the lively opener "Are You Satisfied?" brings a bit of Regina Spektor to the brilliant piano ballad "Obsessions" and channels the pop-friendly Tori Amos on the first single "Hollywood." She gets Gaga with "Girls," claiming "it's easy to be sleazy" and even writes a sprightly ditty inspired by The Jungle Book, "Mowgli's Road." We're not yet sure if she's a pure diamond-in-the-rough or cubic zirconia passing as the real thing, but these are very sparkly, entertaining jewels. FREE DOWNLOADS: Monarchy Gliese remix of "Hollywood" and the Starsmith remix of "I Am Not A Robot."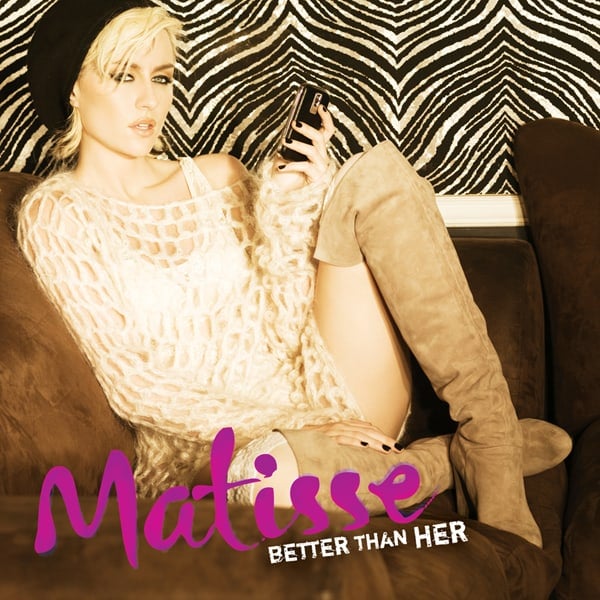 Having written songs for Mary J. Blige, J.Lo and others, Wynter Gordon steps into the spotlight for a little "Dirty Talk" (on iTunes March 2) from a debut album to be released later this year. She's a balls-out disco freak on the dance floor and in the sheets. "Legs up!" she implores us, and who are we to argue?  Nobody, but another new artist, Matisse, might have an answer song with her catty, Ke$ha-esque debut "Better Than Her" (on iTunes today). "I can do it better than her," claims the sexy blonde in thigh high boots. Maybe this can be settled with some girl-on-girl mud wrestling. STREAM HERE: Wynter Gordon's "Dirty Talk" and Matisse's "Better Than Her" (Jason Nevins radio remix). 

MUSIC NEWS:

OK Go's lead singer Damian Kulash has waged a high-profile battle with the band's record label over their insistence that their artists' YouTube videos not be embeddable on other sites. The conflict kicked into high gear over the weekend with an op-ed piece by Kulash in the New York Times. EMI (and the other labels) only gets royalties from each video play when the viewer actually watches it on YouTube, and not if it is embedded elsewhere, which lead to the company-wide ban. The 2006 video for "Here It Goes Again," which put the band on the map, was a huge viral smash, and one of the most viewed videos of the past decade. This is a concept which, Kulash argues, is virtually impossible to achieve today under current restrictions.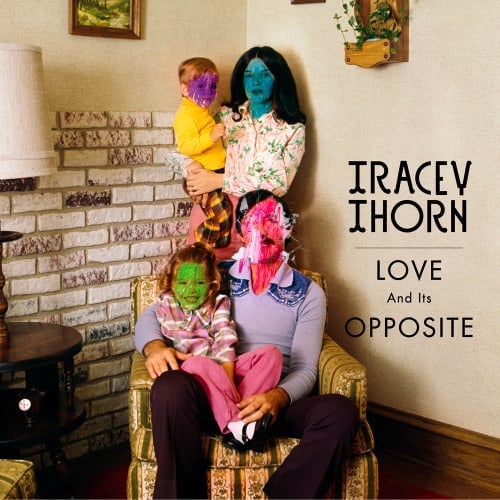 Everything But The Girl's Tracey Thorn, has announced a May 18 U.S. release date for her forthcoming solo album Love And Its Opposite. Lead track "Oh, the Divorce!" is indicative of the low-key, dance-track-free direction of this project; download a free mp3 of the song on Tracey's site.

Gossip have announced an eight-city Spring 2010 U.S. tour.

Win a trip to Berlin with your BFF to see Mika in concert next month, plus get to meet the singer as well.

Jennifer Lopez has parted ways with long-time record label Sony Music, leaving the fate of her comeback album, Love?, unclear. The album's lead single, "Louboutins," failed to get significant traction and the heat around her return to pop music appeared to have cooled. Lopez hosts Saturday Night Live this weekend and returns to feature films with the release of The Back-Up Plan in April. 

Rihanna says her next album will be more "energetic, up-tempo."


Free mp3 of "Thieves," a new track from Zooey Deschanel and M. Ward's band, She & Him. Their second album, Volume Two, is out March 23.
TODAY'S NEW RELEASES:
It might be Black History Month, but freaky white girls rule the new releases — harpist extraordinaire Joanna Newsom follows-up 2006's Ys with the three-disc (!) Have One On Me.
The Michigan-born, Brooklyn-based Sapphic sister Holly Miranda releases the enchanting The Magician's Private Library — equal parts The Cocteau Twins, the xx, and Björk, produced by TV on The Radio's Dave Sitek.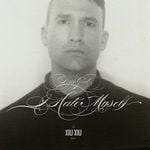 Angst-addled gay boys rejoice! Jamie Stewart's Xiu Xiu releases their brand of West Coast experimentalism on their seventh studio album Dear God, I Hate Myself.
Recorded a few months before his death in 2003, the Rick Rubin-produced American VI: Ain't No Grave is Johnny Cash's posthumous reflection on his imminent demise.
Also Released:  Shearwater — Golden Archipelago; Clem Snide — The Meat of Life; Shout Out Louds — Work; Andrew W.K. — Close Calls With Brick Walls/Mother of Mankind; Was (Not Was) — Pick of the Litter (1980 – 2010); Quasi — American Gong.

MUSIC VIDEOS:
Paloma Faith — "Upside Down"
It's a pastel-colored wonderland with dancers dressed like sanitarium aids in singer-actress Faith's forthcoming fourth single from her U.K. gold debut, Do You Want the Truth or Something Beautiful? We're voting for 'beautiful.'
Robbie Williams — "Morning Sun"
He still can't scale the U.S. charts, but Robbie Williams blasts into space as a modern-day Major Tom in this down-tempo ballad from his latest, Reality Killed the Video Star.
Passion Pit — "Little Secrets"
The happiest track from the Cambridge, MA electro quintet gets a goofily surreal clip in which they perform for a crowd of hipsters in paper bag heads that go from ☹ to ☺ thanks to the band.
Ali Love — "Love Harder"
Dropped by Columbia Records before his debut Love Music could be released, the London Love springs back, um, harder on this sex-capade of a clip.