Puerto Rican judge finds probable cause to prosecute killer of gay teen Jorge Steven Lopez Mercado.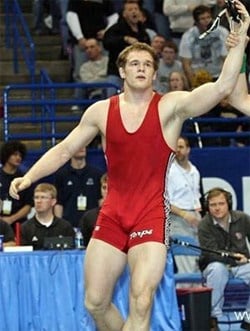 Hudson Taylor: Nationally-ranked wrestler also a gay rights champion.

Penis pants hit the runway.

Poll shows America turning corner on homosexuality? "For more than 30 years, since 1978, a majority of respondents to the poll have said "homosexual relationships between consenting adults is morally wrong," while a minority have said homosexuality 'not a moral issue.' That is, until this Presidents Day Weekend, when 50% of respondents said homosexuality is not a moral issue, while 48% said that it was morally wrong. Two percent said they had no opinion."

Australian critics eviscerate Whitney Houston.

West Virginia lesbian couple denied apartment rental for being gay: "Darby is gay. She and her partner, Erika Johnson, have been together for two years. They were looking forward to sharing an apartment together when they hit an unexpected roadblock with their potential landlord.
'I said, 'Is it the gay thing?' and I got a response that, 'Yeah, I guess I have a problem with that,'' Darby said."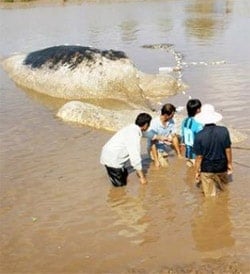 10,000 give last rites to dead whale in Vietnam: "In Vietnam's fishing culture, whales are considered sacred. They are referred to by the title 'ngai,' the same honorific used for kings, emperors and other esteemed leaders."

Pilot who hid HIV-status from FAA entitled to damages for emotional pain, appeals court rules.

New
Hope's Miss Gay Pennsylvania pageant tradition has hope.

NYT: Gay theater evolving. "While persecution remains a reality for most of these gay characters, just as it does in many movies and television shows featuring gay love stories, the widening acceptance of AIDS as a pandemic rather than a gay disease — and the broadening debate on gay marriage and gay soldiers — have led, and have to some extent freed, writers and producers to use a wider lens to explore a broader landscape."

Arrest
warrant
issued in "ex-gay" child abduction case.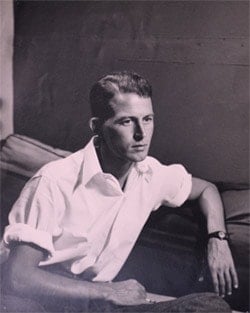 Profile: the most influential hustler of the 20th century (site nsfw). "He's appeared in books by Christopher Isherwood, Gore Vidal and Truman Capote, and popped up in the memoirs of countless artists, writers and royals. He sat for famed photographer George Platt Lynes, and apparently lay down with the French actor, Jean Marais. Mr. Isherwood, one of his closest friends, referred to him as, 'the most expensive male prostitute in the world…'"

James Franco's studly younger brother wants to act too.

REO: Cologne claims to be "world's first exclusively for gay men."

Prince William fails blind archery challenge.

Survey: Tebow Super Bowl ad failed to connect: "The downside from the standpoint of the commercial's sponsors is sure to be that the main message and organization behind the ad were lost to a majority of viewers. In this respect, even if Focus simply were trying to reach a wider audience of pro-life Christians through the power of the NFL's super-sized audience, most viewers never made the connection to the Focus organization. Perhaps this comes from misunderstanding the fact that many evangelical ministry leaders and organizations are comparatively unknown to the broader population."