The editors of Modern Tonic — a free daily email that serves up eclectic pop-culture picks with a homo slant — present a weekly music update here on Towleroad.



TODAY'S FEATURED NEW RELEASES: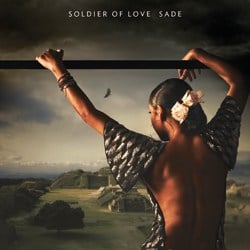 Soldier of Love is Sade's first new release in a decade. Though it may at first sound like the same old silky soul, there are subtle additions to the band's (named after their lead singer) sonic arsenal. The title track incorporates a sinister electronic ambience that wouldn't be out of place on Massive Attack's latest. "Long Hard Road" is a delicate downer worthy of Nick Drake. And damn if "Be That Easy" ain't a country crooner to stand with the best of Lucinda Williams. Through it all, Sade Adu's voice — preternaturally poised, restrained yet emotional, reassuring — gets better and better. So do ask and do tell — we're glad to be soldiers in Sade's army.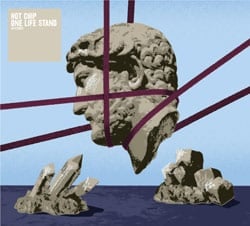 London electro quintet Hot Chip's latest, One Life Stand, has the ability to whomp like a mutha, but there's a sweet ache in these ten electronic songs of lust ("Alley Cats"), duplicitous secrets ("Keep Quiet") and the search for romantic fulfillment (that modern disco classic of a title song). From the opening plea of "Thieves in the Night": "Happiness is what we all want," to the tender use of Auto Tune underpinning the stately "I Feel Better," Hot Chip are no longer just dancing in the dark, trolling for sex. That doesn't mean you can't, but when you're ready to find Mr. Right, this is the soundtrack for you.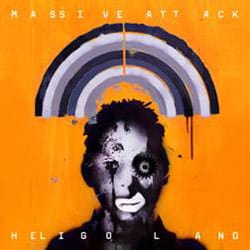 Massive Attack's Heligoland is a journey "in the deepest hollow of our minds," to quote the opener, "Pray for Rain." That sums up the trip-hop duo's career, which has been one long wallow in the murk that gave birth to both Portishead and Tricky. Yet the clouds hovering over their latest occasionally part to reveal sunshine. The opening tune, featuring the soft murmur of TV On the Radio's Tunde Adebimpe, breaks down for a multi-tracked choir that wouldn't be out of place on The Beach Boys' "Good Vibrations." Both songs with the eerily calm vocals of Martina Topley-Bird are faster than anything they've done for years. And mainstay Horace Andy loans his quivering vibrato to both the end-of-the-world carnival called "Splitting the Atom" and "Girl I Love You."
While she hasn't had much commercial presence the last few years, the influence of kd lang is recognizable in a range of younger artists. Norah Jones. Corinne Bailey Rae. The country lasses of Gloriana and Lady Antebellum. Even post-punk upstarts Gossip have felt lang's out-and-proud influence. So if all you know of ms. lang (no capital letters required, thank you) is "Constant Craving," let us steer you towards Recollection (available as a two-disc best-of or a 3-CD, 1-DVD box set). You'll get the early country of Absolute Torch and Twang, the pop years of Ingénue and a duet artist without peer. Her version of Roy Orbison's "Crying" — with the late maestro himself — is for the ages.

Columbia Records announced today that the follow-up album from MGMT, Congratulations, will be released April 13th in the U.S.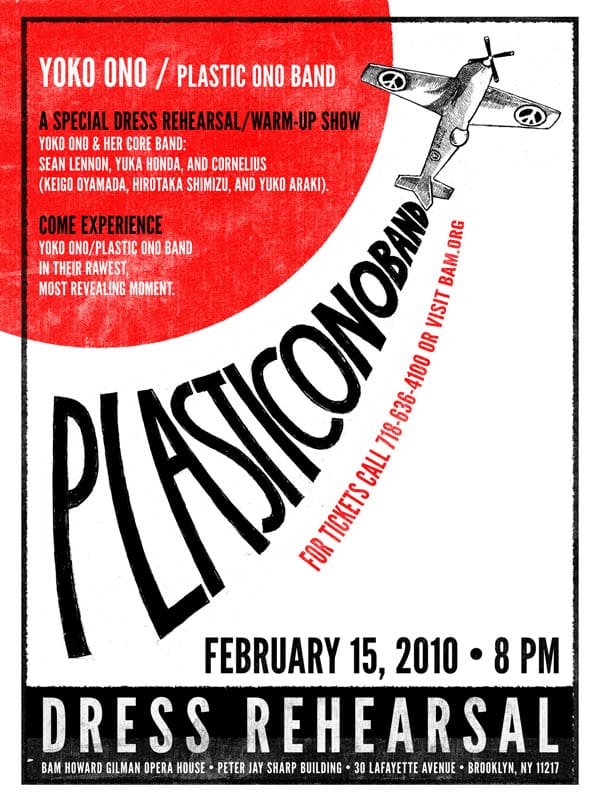 Yoko Ono/Plastic Ono Band have a rare public dress rehearsal on Monday for their sold-out concert at BAM in Brooklyn the following day. Joining Yoko and her band onstage at the rehearsal will be Scissor Sisters, Justin Bond and Thurston Moore & Kim Gordon of Sonic Youth. There are still tickets available for the warm-up gig, and Towleroad readers can use discount code 12222 for $5 off.

Corinne Bailey Rae starts a 16-city North American tour, in support of her album The Sea, on April 9th in Vancouver.

Megan Mullaly is taking her concert act to London: "I hope people don't show up expecting Karen. If they do they are in for a rude awakening."

Joe Jackson talked up his, and LaToya's, Michael Jackson murder conspiracy theory, once again, on Larry King Live last night.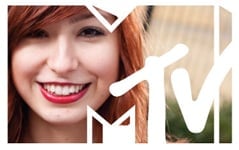 Reality killed the video star: Yesterday MTV dropped the "music television" from its newly-tweaked logo and added in images of their reality program stars.

Warner Music Group said today that iTunes' variable-pricing plan (tracks are $.69, $.99, or $1.29) has caused a slowdown in music sales. While the label was one of the proponents of the pricing scheme for years, Warner CEO Edgar Bronfman suggested that the recession was perhaps not the best time to implement it.



TODAY'S NEW RELEASES: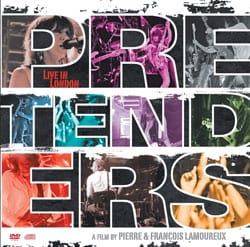 On the very first song of the first Pretenders record in 1979, tough chick Chrissie Hynde dealt with a bad love by exclaiming: "I had to f**k off." But she's still here, still precious and still blazing on the live CD/DVD Pretenders: Love in London.
Never mind the Sex Pistols, here's the Buzzcocks. Special editions of the landmark albums A Different Kind of Tension, Another Music in a Different Kitchen, and Love Bites include unreleased tracks, John Peel sessions, etc. For "Orgasm Addicts" everywhere, it's always good to come again.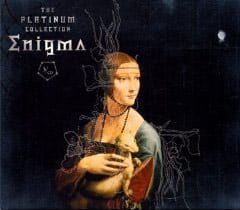 Though they made their mark in dance clubs since the early 90's, Enigma's Gregorian Chants and creamy electro tracks, gathered on The Platinum Collection, are just as evocative in the bedroom for those days of light bondage.
Will Brooklyn's electronic experimentalists Yeasayers follow their neighbors Grizzly Bear and Sufjan Stevens to indie-rock glory? Their sophomore release Odd Blood is both stranger and catchier than their much-loved debut.
Also Released:  Allison Moorer — Crows; Various Artists — Valentine's Day Soundtrack; Fear Factory — Mechanize (Deluxe Edition); HIM — Screamworks: Love in Theory & Practice; The Watson Twins — Talking to You Talking to Me.
Phonat — "Love Hits the Fan"
A pulsing triangle — hmm, whatever could that mean? — opens this visually dazzling and fully digitized clip that's like Tron on acid. The song's trippy too, with cut up words and sounds over an Italo-disco beat from this UK DJ/producer.
Laura Marling — "Devil's Spoke"
From her forthcoming I Speak Because I Can, the Hampshire singer-songwriter goes all Zeppelin folksy in this toe-tapping pagan clip.
Mia Doi Todd — "Open Your Heart"
L.A.'s Mia Doi Todd has never gotten the love she deserves, but that may change with this whimsical clip directed by Michel Gondry (The Eternal Sunshine of the Spotless Mind), wherein Todd walks L.A. streets while crowds provide candy-colored choreography.
Delphic — "Halcyon"
Dressed in black monks' robes against a jagged, rocky background, Manchester dance trio Delphic bring the rave to Mother Nature while mountain lasses in willow robes get their disco freak on.