Yesterday I posted about reports that the NCAA had approved airtime for ads from anti-gay, anti-choice evangelical group Focus on the Family during the upcoming NCAA tournament. The NCAA was also running an ad for the group on its website.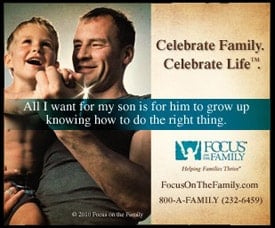 Under pressure, the NCAA pulled the ad yesterday:
"The decision by the NCAA came in response to vocal protests from a small number of advocates for gay and lesbian athletes, who complained that the group's views that homosexuality and abortion are immoral are inconsistent with the NCAA's stated nondiscrimination policy.
'Focus on the Family did have a banner ad on NCAA.com. Today, it was decided to remove the ad from the website as a result of concerns expressed by our membership,' Bob Williams, an NCAA spokesman, said via e-mail late Tuesday."
It's still unclear whether CBS will run Focus ads during the NCAA tournament.
Writes Pat Griffin: "Yippee! Our voices were heard. I just got word that the NCAA is pulling the Focus on the Family ads that have been running on the NCAA.com web site. No decisions have been made about future ads, so maybe we need to make sure the NCAA gets it that ANY ads from FOTF associated with the NCAA in any way are unacceptable."