American Evangelical pastor Andrew Wommack wants to kill you.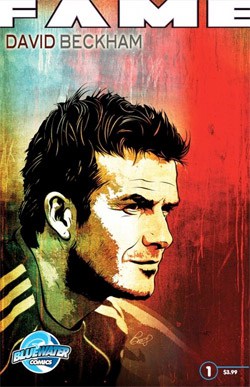 Football's most famous face gets a comic.

Mel Gibson to reporter: "Asshole."

Creating Change LGBT activist summit to kick off in Dallas.

Conservative Canadian cabinet ministerJohn Baird outed.

U.S. Tax Court rules that treatment for gender identity disorder is tax deductible.

RuPaul to
work it at NYC Borders.

Outfest
plea over City of Los Angeles Department of Cultural Affairs catastrophic
budget and staff cuts.

ACLU and Lambda Legal preparing lawsuit against Hawaii over civil unions: "Enough is enough. Infinite patience in the face of discrimination is irresponsible. Our clients suffer every day from unfair taxes and denial of basic legal protections that every family in Hawai`i needs. Although same-sex couples can't hope today for the full equality of marriage, Hawai`i's constitution still guarantees equal rights and responsibilities to everyone, gay and heterosexual alike. Because the Legislature has ducked its responsibility multiple sessions in a row, we have no choice now but to bring our clients' legal claims to court."

Rush Limbaugh loves the women's movement — "especially when walking behind it."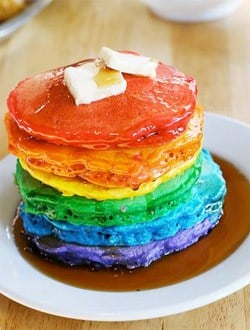 Gay breakfast?

Filipino boxer says gay taunts led him to the sport: "Those who called me gay before are now my closest friends and they now show me some respect. What I want now is to get the respect of our countrymen and I hope to achieve that in my next fight."

Alcohol use, adultery, fraternization, and body art are among Senator Saxby Chambliss' 'Don't Ask, Don't Tell' concerns.

Chuck Schumer to exclude gays and lesbians from immigration reform bill?

Ryan Gosling opens
up.

Betty White sends Rue McClanahan a
'hurry up and die" card.

Michael Luongo holds gay book reading in Cairo, Egypt: "In just a few days, the event is set, with a date, some publicity and a
Facebook page with 2,000 people invited. About 70 RSVP, with plenty of
maybe's. I had been told this could never happen in Egypt, and I am
still warned the government could shut down the event. To the contrary,
the day arrives, and I have a turn out of 30-40 people, many of whom
came early."

VIDEO: Rihanna on her upcoming tour.

70's heartthrob Leif Garrett busted.

Animal rights group claims discrimination by Sydney Gay & Lesbian Mardi Gras parade committee: "The animal rights charity – which first marched in the annual queer parade fourteen years ago – was denied a place for its 'Sydney Queers for Animal Rights' float, ALNSW communications manager Lynda Stoner told SX.
The organisation, whose 2006 entry was nominated 'Most Creative Float' in that year's Mardi Gras Parade Awards, was deemed 'not queer enough' by NMG authorities, said Stoner."

Outsports: Super
Bowl guide for the clueless.

Miami Beach Winter Party benefit organizers furious with DJ Peter Rauhofer: "Dozens of gay South Florida civic leaders are furious that a Grammy-winning DJ and a major Miami Beach nightclub group have again scheduled a dance party at Mansion that they fear will lure gay tourists — and their money — from a Winter Party Festival fundraiser on March 7."