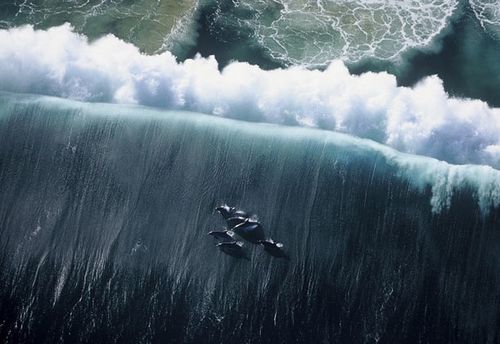 Probably the best surfing dolphin photo you'll see all day, shot off the coast of South Africa.
In related news, a group of dolphins has been spotted in a New Jersey river: "About 8 to 15 dolphins were first reported in the chilly Hackensack River on Wednesday. They've been swimming near the towns of Hackensack, Teaneck and Bogota (ba-GOH'-tah).
Bill Sheehan of the Hackensack Riverkeeper group fears there's not enough food in the river in the winter to sustain the dolphins.
The Marine Mammal Stranding Center in Brigantine has been contacted. The center says it can't act until the dolphins are in distress."