Shameless hypocrites.

Virginia Governor strips protections for gays and lesbians from anti-bias order.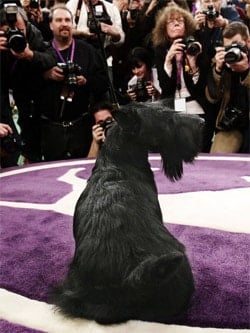 Scottish Terrier named Sadie is country's top dog. PETA protests.

Pete Wentz wheeled out at fashion show in strait-jacket and Hannibal Lecter mask.

Gardasil seen to prevent anal cancer in men.

Inquest: Alexander McQueen died of asphyxiation, hanging.

Whataya want from me? To turn off your damn phone.

Study: Half a million Brits only wash their sheets three times a year. "One in six people also owned up to waiting at least four weeks before washing their bed sheets. Londoners are the worst culprits with a quarter of those polled leaving it at least a month before washing their bed linen, the insurance firm survey found.
Under-25s tended to have the dirtiest sheets, with one in 10 admitting to washing theirs only six times a year, and half of all people surveyed admitted to eating in bed."

Video: Wired's tablet app heading for the iPad.

Chinese contestant Xiao Dai, who competed in "Worldwide Mr. Gay" competition, afraid to return home: "I'm scared to go back to Urumqi, not for myself but I'm scared that it will impact my organisation. If the organisation can't continue its work, that will be no good." Dai works for an AIDS prevention organization.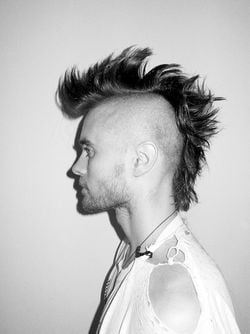 Leto finished.

George Michael down under for Australian tour.

Protest: Straight couple applies for gay civil partnership in Austria.

Marc Jacobs partner Robert Duffy Tweets all: "Duffy (who has amassed 6,700 followers on the social networking site) has spilled the beans the past week about almost everything relating to Marc's highly anticipated show Monday, including pictures of some of the collection and the set, and specific instances of 'model drama.'
But the prez of Jacobs' company may have crossed the line when he snapped a pic of a very naked man who looked like he was pole dancing at Jacobs' after-party on the 18th floor of the Standard Hotel Monday night."

Deer starving to death in bitter UK cold.

October Country: Gay couple turns the camera on one of their families.

Twilight man pillows will keep you warm and don't bite.

Utah
House condemns
"climate alarmists."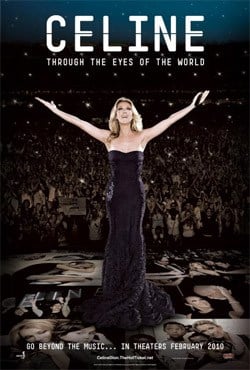 Watch: New Celine Dion movie opens this weekend.

Judge Sylvia Pressler dies at 75: "In 1995, she extended the legal rights of gay couples in a ruling that allowed a woman to adopt her partner's 3-year-old twins.
'They function together as a family,' Judge Pressler wrote of the two women, who had lived together for 14 years. 'The twins are, by reason of upbringing, daily lives and ties of mutual affection, the children of both Mary and Hannah, and no court order granting or denying the adoption will change that.'"

Ugly Betty's Mark Indelicato wants his own reality show.

Please Rob Me: New website highlights the dangers of location-based apps which tell thieves you're not at home.

Straight, 23-year-old, soon-to-be-soldier speaks out in favor of "Don't Ask, Don't Tell" repeal: "I know that the president doesn't want to upset the Pentagon, which is admirable, but I also know that every single person in the Pentagon has "President of the United States – The Honorable Barack Obama" at the very tip-top of their chain of command. So it seems to me that President Obama is the most important in the entire nation when it comes to setting policy for the military, and that includes the repeal or continuation of DADT. And unless he receives pressure from advocacy groups, he ain't gonna stick his neck out for you guys."