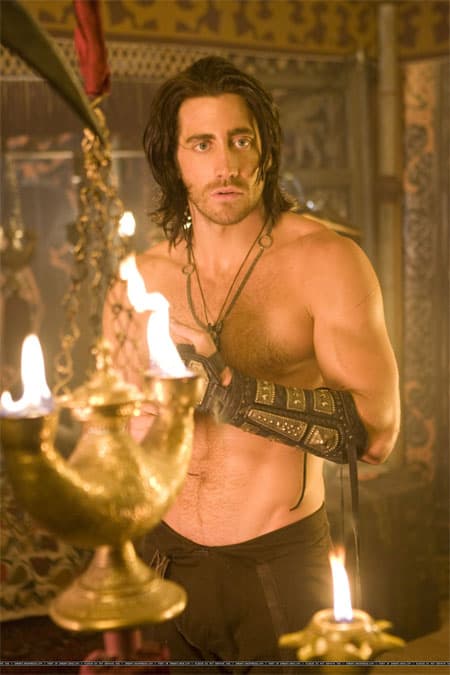 Because the film had a strict "no sandals" policy.
Said Gyllenhaal: "This is not a swords and sandals epic. It's definitely not that. None of us wear sandals in this movie. I made a very conscious decision and it was very important to me that I did not wear sandals."
Hopefully they also adhered to a strict 'no shirt' policy: "I worked out for seven months. I wanted to be able to be able to do this stuff. And being intimidating was important."