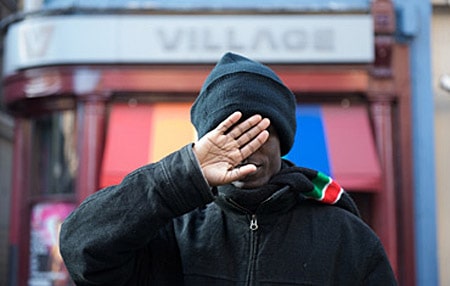 An online petition organized by activist group Avaaz and bearing the names of more than 450,000 people opposed to Uganda's anti-homosexuality bill has been delivered to parliament in that African nation, the BBC reports:
"The campaign is being led by Anglican priest Canon Gideon Byamugisha and he has been joined by HIV/Aids activists and civic organisations.
Campaign group Avaaz, which organised the online petition, hopes to get one million signatures.
However BBC East Africa correspondent Will Ross says the fact that the vast majority of the signatures were from outside Uganda is significant, as the MPs would be more likely to take notice of Ugandan rather than international opposition to the bill."
You can add your name to the petition here.
In addition to the delivery of the petition, there will be a meeting: "Church leaders, human rights activists and AIDS service providers will meet with the Speaker of the Ugandan Parliament, Rt. Hon. Edward Ssekandi Kiwanuka in Kampala on Monday to petition against the Anti-Homosexuality Bill that would imprison and execute gay Ugandans and impose fines and jail sentences on family members and confidents."
Also, here's the blog reported to belong to gay porn pastor Martin Ssempa. Ssempa condemns te activist group and calls on parliament to throw the "sodomy gang" out: 
"We kindly ask that you throw Gideon and his petition out of parliament so he can go back and see if he can bring 500,000 Ugandan signatures. We guarantee he cannot even get 500 signatures of Ugandans! We the Ugandan voters who elected our MPs are the ones who are demanding that you make a law to protect our children from Sodomy. The majority of Ugandans are united on one thing, Sodomy is not a human right but a human vice and we need the bill to protect our children!"
UPDATE: Petition delivered!