Kerry Eleveld drops some disturbing revelations from Congressman Barney Frank into the middle of a broader article about the White House and legislative incompetence: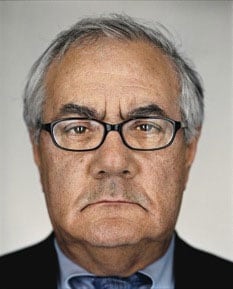 But just as the White House has pushed other legislation into the forefront only to back away and watch the congressional fireworks from afar, so it seems to be with ending the military's gay ban.

As Rep. Barney Frank told me Friday, "I'm disappointed with the administration talking about delaying legislation for a year. But I'm working with Patrick Murphy [the lead sponsor of the House repeal bill] on it and I'm hoping we can push ahead."

Like many pro-repeal advocates, Frank has consistently pinpointed the National Defense Authorization Act as "the only vehicle" for overturning the ban legislatively. When I noted that the White House has failed to designate the defense authorization bill over a stand-alone bill as its preferred method for repealing the policy, Frank responded, "That's because they don't want it done this year, not because they want it done separately."

If Frank is correct, that would help clarify two things: (1) why administration officials declined to comment on the introduction of Sen. Joseph Lieberman's new repeal bill — because they actually prefer the defense authorization act over a stand-alone bill; (2) why they haven't advocated for a repeal measure to be included in this year's authorization act — because they would prefer the issue recede into the shadows until next year.
The Human Rights Campaign has been repeatedly reassuring gay rights advocates that there is a "clear path" to repeal despite waffling, hesitation, and confusion on Capitol Hill. 
If the Democrats lose as many seats as it looks like they might in the upcoming elections, good luck with that!
(via americablog)