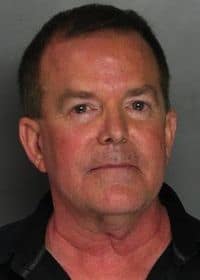 California State Senator Roy Ashburn, who has "a history of opposing gay rights," was arrested in Sacramento early Wednesday morning for driving under the influence after a CHP officer spotted his SUV weaving in and out of traffic. According to the local CBS affiliate, Ashburn, a divorced father with four daughters, was with an unidentified male passenger. It's also being reported that he had just left Faces, a gay club in the Sacramento.
Ashburn issued this boilerplate apology:
"I am deeply sorry for my actions and offer no excuse for my poor
judgment. I accept complete responsibility for my conduct and am
prepared to accept the consequences for what I did. I am also truly
sorry for the impact this incident will have on those who support and
trust me – my family, my constituents, my friends, and my colleagues in
the Senate."
We'll have to wait and see if he'll talk about this on his local radio talk show this weekend.