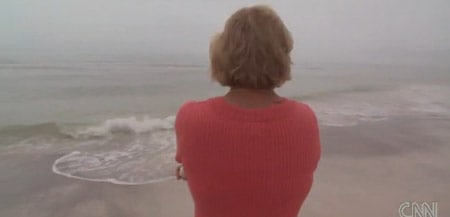 Folks who have been reading this site for a while may recall the story of Largo, Florida City Manager Steve Stanton, who was fired in March 2007 after disclosing that he was in the process of making a gender identity transition.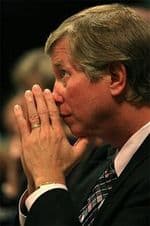 In particular you may remember a contentious hearing at which Stanton and his team testified for more than two hours before the City Commission and at which Equality Florida executive director Nadine Smith was arrested for handing out flyers that said, "Don't Discriminate".
Stanton himself spoke for 30 minutes, saying "I'm asking you to realize I'm still the same person today that I was four weeks ago. I'm asking you to judge me on my qualifications and performance and the fact that this organization is the best-run organization in Pinellas County."Neither Stanton's testimony or that of approximately 100 others who came to testify could save Stanton's job. The commission voted to uphold their (5-2) decision to fire him.
CNN is airing Her Name Was Steven, a documentary about Stanton's transition, this Saturday and Sunday at 8 pm. 
Watch the trailer, AFTER THE JUMP…