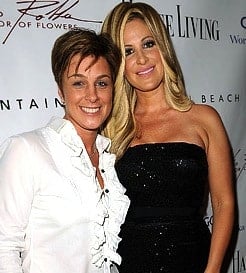 So, are they or aren''t they? 
DJ Tracy Young says, no, that she and Kim Zolciak are not an item. She told Us Magazine:
"These allegations of a secret affair aren't new to me. It seems
whenever I work with a high-profile female artist, someone is always
trying to link us together romantically."