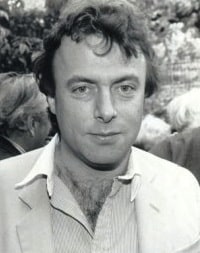 The Daily Mail reports that Christopher Hitchens will reveal in an upcoming autobiography, titled Hitch-22, that he slept with two men in college who would later work for Margaret Thatcher. The paper says this about the writer:
"But those who knew 'Hitch' in his Balliol College years, between
1967 and 1970, when he read Politics, Philosophy and Economics while
simultaneously running amok as a rabid Trotskyist (he got a third-class
degree, incidentally), have little doubt his claims are true.
For although he has always enjoyed a reputation as a womaniser, at Oxford Hitchens was known to be bisexual.
According
to one contemporary: 'He had a reputation for being AC/DC and, although
a Trot, he was fancied by quite a few gay Tories and moved in those
circles.'"