Mixner on Obama and LGBT rights: Situation bad, very bad.

Vatican slams NYT, defends Pope's handling of clergy sexual abuse cases.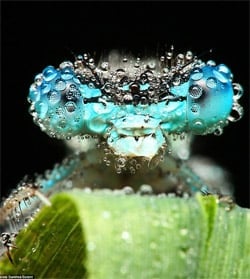 Bedazzled bugs.

Meanest April Fool's prank of the day.

Congresswoman institutes transparency in earmarks: "This year, I am unveiling a new, transparent and open approach to how I receive, review and submit these federal funding requests: every requesting organization has been asked to make a short presentation, which has been recorded and posted online."

In the UK, gay weddings get the regimental blessing.

New blog: The Healthy Boy.

Gabourey Sidibe to host SNL.

Leonardo DiCaprio to play J Edgar Hoover in Dustin Lance Black biopic: "The flick would follow Hoover from founding of the FBI in 1935 to his long tenure as director of the crime-fighting organization. He was reportedly a cross-dresser and a homosexual. It will be very interesting to see how Black writes that (if at all) into the script."

 Jennifer Hudson signs on as Weight Watchers spokesperson.

A longish but strangely vague review of the new Scissor Sisters album.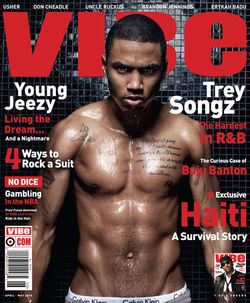 Trey Songz perspires for the April issue of Vibe.

PETA head Dan Mathews grilled by the meat police: "There's just one reason I ever invite a group of men whose names I don't know into my hotel room. And I don't think you're here for that reason – or are you?"

Kim Zolciak and Tracy Young are no longer a couple.

Levi Johnston ready to defy Palin with reality show: "Johnston, father of Bristol Palin's son, Tripp, tells eonline that his show is going to be about him and his 'closest guys' shooting the breeze in Alaska.
He said it will also show him trying to get a new girlfriend.
'I haven't dated since Bristol so that is going to be in the show,' Johnston, 19, said."

Cher goes surfing! Ok, paddleboarding.

Rafael Nadal lets balls fly at his nose.

 Geeks: Pink Floyd's "Dark Side of the Moon" as an 8-bit masterpiece.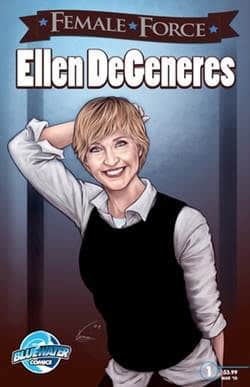 Ellen DeGeneres comic book in stores now.

National Organization for Marriage pushing to make gay marriage a wedge issue in gubernatorial election: "The Republican contest to determine who will challenge California Sen. Barbara Boxer in the fall has focused so far on the bread-and-butter issues of the day — jobs, the economy and federal spending.
That's changing as the June primary draws closer. A national group opposed to gay marriage is trying to shift the focus to that lightning rod issue in the coming weeks, putting pressure on the candidate seen as the most moderate of the three GOP challengers."

The most heartbreaking otter story of the day.

Lady Gaga to sing the next James Bond theme?

Willacoochee: Gay couple seeks to close book on unsolved 1993 hate crime against them.

D.C. marriage applications skyrocket: "Marriage applications have skyrocketed since the District started issuing licenses for same-sex couples this month, with droves of gay partners expected to relocate to the city from states where they can't tie the knot. About 1,100 marriage applications have been filed in the District since March 3, according to courthouse spokeswoman Leah Gurowitz, nearly six times the average monthly count."