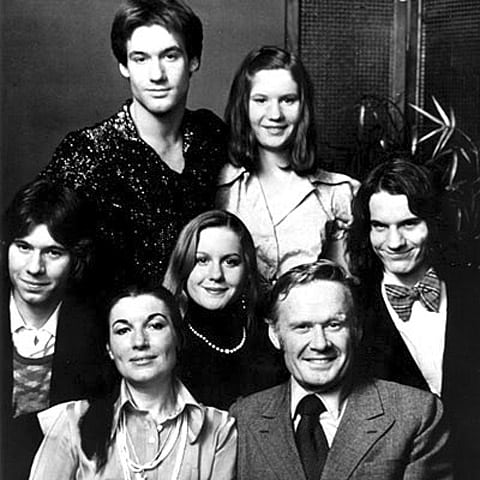 A new film from HBO and producer Gavin Polone  is going to go behind-the-scenes of An American Family, the groundbreaking docu-series that introduced reality TV to America in the form of the Loud family of Santa Barbara, California. The 1973 series also gave America a glimpse at a real live gay person, Lance Loud. Loud died of complications related to HIV in 2001.
According to the Hollywood Reporter: "Titled 'Cinema Verite,' the film was penned by 'The Omen' writer David Seltzer, with writing-directing duo Shari Springer Berman and Bob Pulcini ('American Splendor') on board to direct.
'American Family,' from Oscar-winning doc filmmakers Alan and Susan Raymond ('I Am a Promise: The Children of Stanton Elementary School'), premiered in 1973 on PBS and stirred a considerable amount of controversy for exploring subjects rarely seen on TV at that time.
Long before Kate and Jon Gosselin's marital problems played out on TLC's 'Jon & Kate Plus 8,' Pat Loud, the mother and central character on 'Family,' asked her husband Bill for a divorce midway through the series.
Even more shocking was the coming out of the Louds' eldest son, Lance, who became TV's first openly gay character."