Christian repression has apparently left a wake of destruction in another Colorado town.
Daniel Brock, a former Colorado Christian school principal whom his attorney describes as "a family man committed to education" was acquitted last month of "sexually touching" and "fondling" two male students, CBS4 Denver reports. One of Brock's student accusers committed suicide a week after the principal's acquittal.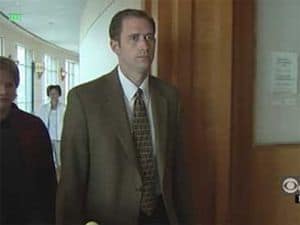 Brock's attorney says he wants to "move on" and is seeking jobs in the education field, but CBS4 reports he may have some lingering issues, they add:
"According to court documents obtained after the trial, on Feb. 24, 2009, Brock returned his school-issued laptop computer to Silver State. Prosecutors, armed with a search warrant, seized the laptop. In a court document, they say Brock's user file on the computer 'had been wiped clean' prior to it being returned to the school. But a forensic search of the computer revealed 'Internet searches of homosexual male pornographic Web sites, as well as evidence of viewed (pictures, movies and videos) related to homosexual male pornography. Additionally, actual images and videos of homosexual male pornography were recovered from the computer.'
In the court document, investigators reported all the searches, viewing and downloading of the pornography were done from Brock's user accounts and were done during the time he had the computer."
In addition to two student's lives, Brock's actions have also apparently destroyed the school: "This week, Silver State President Lester Heinze sent out a letter to school parents, announcing that after this school year ends, Silver State is discontinuing all middle school and high school classes and will only offer preschool through 6th grade education….in his letter, Heinze wrote that 'Between the Daniel Brock Investigation and trial, other disciplinary issues with students, and with uncertain economic times, we as an institution and as individuals have carried a heavy burden.'"