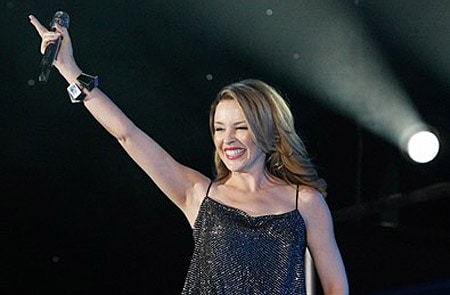 Kylie Minogue will host the first of three "Inspirational Galas", a series of events to take place in New York, Paris, and Los Angeles celebrating all elements of men's style and benefiting the American Foundation for AIDS Research (AmFAR), Towleroad has learned.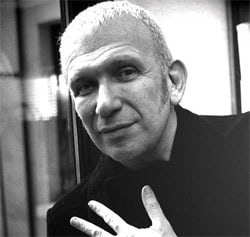 In New York, Jean Paul Gaultier will receive the 2010 "Inspiration Award" for his lifelong contribution to men's fashion and the fight against AIDS.
Atelier, Band of Outsiders, Neil Barrett, Michael Bastian, Bess, Bottega Veneta, Thom Browne, Kenneth Cole, Tom Ford, Robert Geller, Tim Hamilton, Marc Jacobs, Calvin Klein, Karl Lagerfeld, Ralph Lauren, Rick Owens, Y3, and Yves Saint Laurent have committed to present pieces for a runway show, which, for the inaugural set of galas, is themed "Black Tie/Black Leather".
Event chairs for the New York Inspiration event include David Bohnett and Tom Gregory, R. Martin Chavez and Adam Norbury, amfAR Chairman Kenneth Cole, Alan Cumming, Cheyenne Jackson, and Casey Spooner.
The New York gala is set for June 3, Paris on June 25, and L.A. in October 2010. Josh Wood is producing all three galas. For tickets, contact David Yu at amfAR: 212-806-1615 or david.yu@amfar.org