Mort Zuckerman rises following Harold Ford Jr. exit.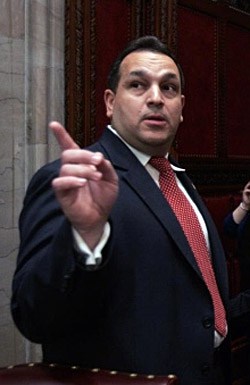 Expelled NY Senator Hiram Monserrate's Hail Mary: "Today, Monserrate announced he's being supported by a bunch of clergy who are praising him for his support on one particular issue: same-sex marriage. Specifically, his opposition to it.
The clergy members announced their support of Monserrate in response to a a pro same-sex marriage P.A.C. that is trying to oust Monserrate."

Wow. Just wow.

CA GOP gubernatorial candidate Tom Campbell is pro-marriage equality, against Prop 8 court challenge: "I believe the people of California should be allowed to decide this decision – make this decision. I believe people should be allowed to be married –whether they're gay or straight but I do not believe that the courts should find this somehow when the Constitution is obviously silent on it."

A beard speaks: how to know if your boyfriend is gay.

Can you tell the Oscars are being produced by a gay man? "Gerard Butler, Bradley Cooper, Tom Ford, Jake Gyllenhaal, Chris Pine, Keanu Reeves, Ryan Reynolds and Sam Worthington will present on the 82nd Academy Awards, telecast producers Bill Mechanic and Adam Shankman announced today.
This in addition to previously announced Zac Efron, Taylor Launter and Channing Tatum.

400 students pack town hall meeting over anti-gay hate graffiti at University of California Davis.

Watch: Johnny Weir on Regis & Kelly.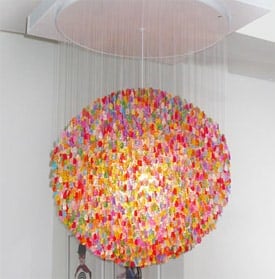 Gummi Bear chandelier: What every home sweet home needs.

Gay nurse loses job over drag show from the 70's: "For the past 15 years, Fetcho has been an acclaimed and honored employee at Victoria Villa, an assisted living facility in Davie, recognized for his 'compassionate service to the elderly.' On March 31, 1976, Fetcho, performing as 'Tiny Tina' at the Copa in Dania Beach, was charged and convicted of promoting 'lewd and lascivious' behavior by throwing small buckets of water on boys' briefs while hosting the irreverent 'Wet Jockey Shorts' contest."

Painkillers double risk of deafness in men?

Lesbians get busy on Wisteria Lane.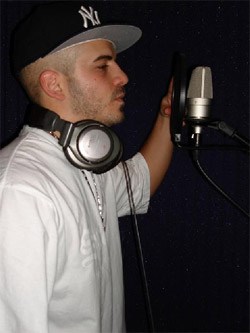 Rapper Verbal Science gives his first interview since coming out of the closet.

Cosmo celebrates "fun and fearless" men.

Jesus seen in bucket of pizza sauce.

Dustin Lance Black to pen biopic of J. Edgar Hoover: "The story will follow the career of Hoover from his founding of the F.B.I. in 1935 where he remained as director until his death in 1972. It's expected to be a warts-and-all look at the man from his success efforts in the gangland wars of the 30's, his paranoid concern about "subversives", his links with the Mafia and Freemasons, rumors of him being a deeply repressed gay man, and the often dirty and illegal methods he sanctioned to bring down people and organisations he considered threats.

The best James Franco story ever?

Atlanta City Council subpoenas officers over Atlanta Eagle gay bar raid: "The Atlanta City Council will issue subpoenas to force 18 police officers to answer questions from the Citizen Review Board about a raid last September at a gay bar where patrons said they were verbally abused and forced to lie face down on the floor, some for more than an hour."