The editors of Modern Tonic — a free daily email that serves up eclectic pop-culture picks with a homo slant — present a weekly music update here on Towleroad.

FEATURED NEW RELEASES AND FREE DOWNLOADS: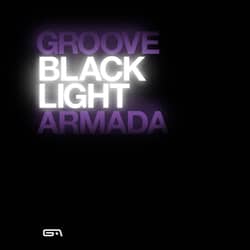 The English duo Groove Armada has stopped following mercurial dance trends and come up with their most eclectic and artistically successful album yet. With help from collaborators SaintSaviour, Empire of the Sun's Nick Littlemore and — big coup — Roxy Music's Bryan Ferry, Black Light illuminates everything you can see in the dark, not just those pretty patterns on the dancefloor. The first single, "I Won't Kneel," features SaintSaviour rocking a big-haired '80s club anthem. (Check out the Treasure Fingers Remix Radio Edit here.) "Paper Romance" is where rave culture challenges New Wave to a draw (downloadable here in its Classixx Remix version.) And Ferry gives "Shameless" a romantic polish that could turn a rave into tender high school slow dance. Littlemore's four tracks feature harder edges and stranger contours — it's like Flaming Lips wandered into the wrong studio but stuck around for the vibe. And U.K. singer Will Young brings it all full circle on the closing track, "History," where he channels his inner Bronksi Beat for the screaming club jam we always knew he had in him.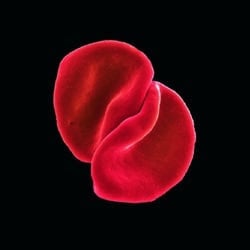 Peter Gabriel brings theatricality and exploratory verve to Scratch My Back, a selection of surprising covers fully orchestrated without guitars or drums. He reaches as far back as Randy Newman's 1968 debut up to Bon Iver's 2008 "Flume" with stops in between for Bowie ("Heroes"), The Arcade Fire ("My Body Is a Cage") and more. Not all the tracks work — the Bowie and Radiohead ("Street Spirit (Fade Out)") covers, which open and close the album, need the propulsion of drums and guitars. But the rest are triumphant surprises — the pizzicato buzz that transforms Regina Spektor's "Après Moi" into a French Resistance song, the plaintive ache of Lou Reed's "The Power of the Heart," and the quixotic beauty of Elbow's "Mirrorball."
 Ever the conceptual provocateur, Gabriel has asked the artists covered here to reciprocate with a compilations album of reinterpretations of his song. Until then, Scratch My Back will mark time exquisitely. It's quiet, elegiac and quite often breathtaking, but don't think it's 'easy listening.' It's not going to rock your world, but it just may shake you to your roots.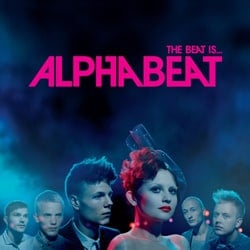 Meet the Danish pop fops called Alphabeat, five stylish guys and a gal who like to dress up, get down, and throw a disco party for the world. Their second album The Beat Is. . . (on import from the U.K. now; released last year in Denmark as The Spell) is a dizzying glitterball of synths, hooks, rollicking house piano and, well, beats. Vocalist Stine Bramsen kicks off "The Spell" with all the joy of early Madonna. Anders SG (one of three Anders in the band!) chimes in with robotized soul vocals on the title track. The single "Hole in My Heart" — with its Fantastic Voyage-inspired video — pumps and grinds across the club floor with escalating syndrums. And "Chess" — with its male-female vocals and cheesy synthetic steel drums — sounds like a well-oiled Lady Gaga mating with Mika on a Jamaican beach, mon. Except for "Q&A," the obligatory slow-ish one, This Beat Is. . . keeps steady pace for pop-loving club kids. It's a dance-floor stormer that stays true to its title.

Madonna earned more than $47 million in 2009, according to Billboard's new Top Money Makers chart.
Rankings are based on estimates of what an artist actually earned
themselves, rather than overall ticket grosses and album sales. U2 and Bruce
Springsteen top the chart (Madge follows at #3).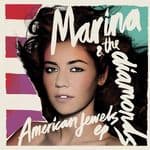 Marina & The Diamonds' much buzzed-about debut album, Family Jewels, charted in the top five in the U.K. in its first week. The album gets a U.S. release May 25, preceded by the American Jewels digital EP on March 23.

The Pussycat Dolls are starting to echo the revolving-door drama of the U.K.'s Sugababes. Kimberly Roberts and Ashley Roberts have announced their departure from the group, following in the path of Jessica Sutta, who left earlier this year.

Echo & The Bunnymen will kick off their first U.S. tour in support of recent album The Fountain. Ten dates will follow their performance at Coachella on April 16.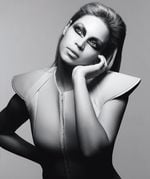 R.I.P.: Beyoncé confesses to killing Sasha Fierce.

The record business' financial struggles continue apace.

TODAY'S NEW RELEASES:
Clint Eastwood's BFF Jamie Cullum releases The Pursuit, his fifth album of jazz-influenced pop, highlighted by his cover of Rihanna's "Don't Stop the Music."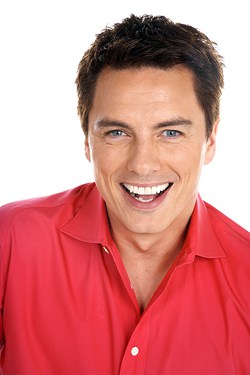 John Barrowman, the hunky out star of BBC's Torchwood, can always light our fire. His new studio release, John Barrowman (out on import), brings the heat to theater chestnuts from Dreamgirls, Mamma Mia!, Nine and more.
Almost nine months after its U.K. release, Little Boots' debut Hands gets a U.S. release with dance faves "New in Town" and "Remedy." Despite its title, the dancing inspired by the album doesn't involve jazz hands (see John Barrowman).
America's potty-mouthed sweetheart has collected the songs from The Sarah Silverman Program in one profane package, From Our Rears to Your Ears. Life's not complete without such evergreens as "Will We Eat Each Other's Doodies," "Trimming Your Bush," and "Head Off My Titties Bitch" in your collection.
Also Released: Paolo Nutini — Recorded Live at Preservation Hall; Various Artists — Nurse Jackie (Season One Soundtrack); Various Artists — Almost Alice (Music Inspired by the Motion Picture); Danny Elfman — Alice in Wonderland (Original Score); Danny Gokey — My Best Days; Lifehouse — Smoke & Mirrors; Jason Derulo — Jason Derulo; These New Puritans — Hidden; Athlete — Black Swan; Owen Pallett — Heartland; Ruby Suns — Fight Softly; Jaguar Love — Hologram Jams

MUSIC VIDEOS:
jj — "Let Go"
The enigmatic Swedes offer this soft electro ballad, from their forthcoming album No. 3, in a black-and-white clip that pops into color when the singer cries blood.
Japayork — "Our Now"
Bart Oostindie, aka Japayork, is a one-man synth band without a record label. That may change on the strength of this ruminative electro tune and its hand-made animated clip.

Rox — "My Baby Left Me"
This half-Jamaican half-Iranian South Londoner takes her broken heart on a cross-country road-trip with her band on a slice of happy mid-70's funk.
Chew Lips — "Karen"
They pay homage to Sonic Youth's clip for "Sunday" with this low-rent performance clip in which the South London trio rock like Elastic, wail like Siouxsie Sioux and wax lyrical like The Sundays. From their debut Unicorn.