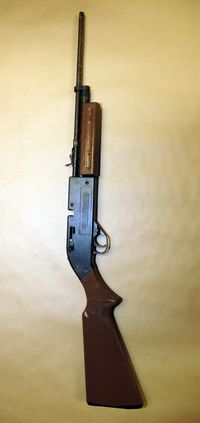 Three Northern California men, all cousins, have been charged with shooting a man with a BB gun. Police believe the victim was targeted because he was gay. And guess what? The trio video-taped the entire incident. You can file this under dumb and hateful criminals. From the San Francisco Gate:
"The victim of Friday's attack was walking on the 3200 block of 16th
Street near Guerrero Street about 10 p.m. when a car pulled up and
someone inside opened fire with a BB rifle, police said.
The man was hit in the face but refused medical treatment, said Lt.
Lyn Tomioka, spokeswoman for the Police Department. He reported the
shooting to police, who pulled over a car that matched the assailants'
vehicle a short distance away and arrested the three Hayward men.
Investigators believe the assailants chose the victim because he
appeared to be gay. When the men were pulled over, police found a video
camera that was used to film the shooting, investigators said."