Recording artist Dave Koz teams up with Emeril for new show.

Some male vegans want to be called "hegans" because their masculinity is threatened.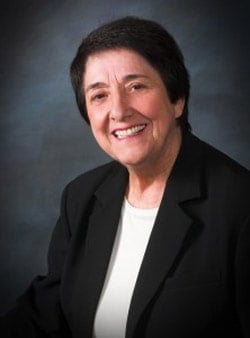 Longtime lesbian
politico Midge Costanza dies.
As aide to President Jimmy Carter, Costanza handled the first White
House meeting with gay leaders. The AP de-gays
her obituary. Karen Ocamb has
a personal recollection.

Brad Pitt finally talks about his hideous beard.

Tea Party figure Dick Armey says slurs used by health care protest teabaggers were "deplorable": "We don't tolerate it…It's not the character of our folks, not the character of the tea party movement."

Harris poll: 24% of Republicans believe Obama is the Antichrist.

Equally Wed: a new same-sex wedding magazine.

Jason Derulo working with Madonna.

UK Christians doing all they can to stop same-sex marriage ceremonies from taking place in churches: "They are worried that new laws, part of the Equality Bill, will mean clergy could be be prosecuted if they refuse to carry out the ceremonies.
Currently gay partnerships cannot be registered in places of worship.
The government has said the ceremonies are voluntary and no-one will be prosecuted for refusing to hold them.
However, critics say that the change is another attempt by gay campaigners to elevate civil partnerships to the same status as marriage."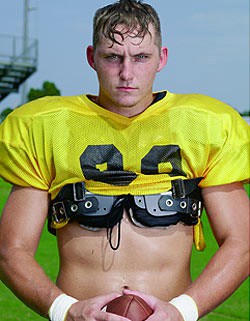 Hard Targets: Tyler
Green of Modern Art Notes
takes a look at a new exhibit on sports at the Wexner Center for
the Arts in Columbus, Ohio. Part two.

The Condomed Crusader?

Condomania: 50 states and 20 cities ranked by penis size.

Italian policemen tell gay bashing victim: "If you had kissed a woman nothing would've happened to you."

Alligator found swimming with whales 20 miles out to sea: "Unfortunately, the fate of this mysterious ocean alligator is unknown, since researchers left the scene shortly after snapping a few photographs. 'Considering that we were in an inflatable boat 20 miles offshore, we didn't want to risk having the gator inadvertently puncture the boat,' said Foley."

Beyonce has a new half-brother.

British PM Gordon Brown flustered over question about who he'd go gay for.

Kellan Lutz is a mean, Greek running machine.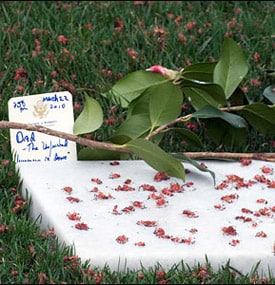 Ted Kennedy's son Patrick leaves note on gravesite: "Dad, the unfinished business is done."

PFLAG to honor Liza Minnelli: "Pflag National, a group for parents, families, and supporters of gay people, is naming Liza Minnelli the second recipient of its Straight for Equality in Entertainment Award, which recognizes an ally of gay rights who is not herself gay."

Syracuse University to pay $1000 to gay and lesbian employees using the university's domestic partner health insurance benefits to offset inequality in taxation laws.

Bristol, UK to hold first Gay Pride festival: "There are about 40,000 lesbian, gay, bisexual and transgender people who live and work in Bristol, making it one of the largest urban 'LGBT' populations in the UK.
Beginning on August 14, a diverse range of events has been lined up across the city including a film festival, club nights, talks, shows and community events.
The highlight of Pride Bristol 2010 is Pride Day on Saturday, August 21, when a large free festival will be held in Castle Park in the heart of Bristol."