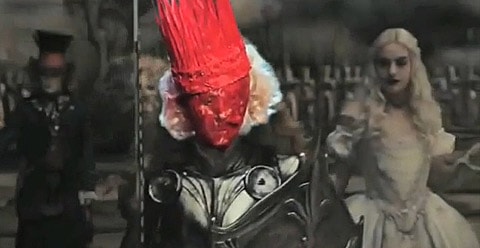 Eat me, AFTER THE JUMP…
In related news, Lady Gaga is planning a 3-D concert:
"On Monday (March 8), MTV News spoke to a rep for her label, Interscope Records, who told us that 'there are talks about a 3-D concert and DVD in the near future.' No other information — including just how a 3-D concert would manifest — was available at press time.Late last week, Gaga fan sites began speculating about plans for a 3-D DVD, but this is the first time a concert has been mentioned. In December, Gaga released a deluxe edition of her Fame Monster album, which included a pair of 3-D glasses that she mysteriously explained would come in handy 'for things happening soon.'"
And the Gaga – Beyonce "Telephone" video is set to premiere on Thursday at 11:30pm EST on E! News.
Watch the fan-made mash-up 'Wonderland' trailer, AFTER THE JUMP…