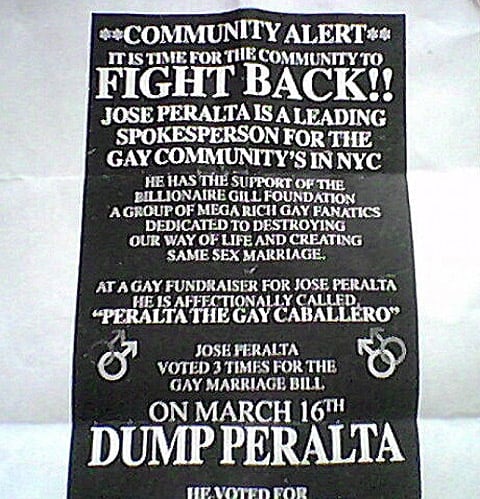 The special election next Tuesday for homophobe Hiram Monserrate's former NY senate seat between Monserrate and challenger Jose Peralta is intensifying.
Threatened by Tim Gill's Fight Back New York PAC, anti-gay Monserrate supporters have sent out the homophobic flyer you see above, the NYDN reports: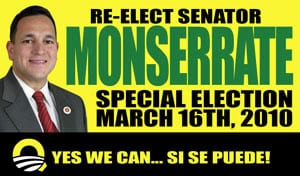 "The flyer says Peralta, who has the support of many gay leaders and groups, is the 'leading spokesperson for the gay community's [sic] in N.Y.C.' It says those groups 'are dedicated to destroying our way of life and creating same sex marriage.'
In a statement, Peralta shot back: 'This flyer is just another example of how Hiram Monserrate thrives on bullying and hate-mongering.'"
Monserrate is being laughed at for his remix of the well-known Obama "O" logo in his campaign materials (see inset, via joe.my.god).
The Manhattan Young Democrats suggest a different approach: