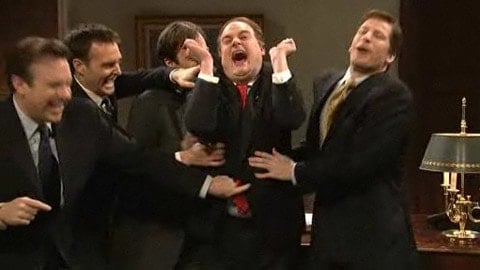 Last week after the Eric Massa scandal broke, Massa told Glenn Beck that he did "grope" a male staffer:
"Yeah, I did. Not only did I grope him, I tickled him until he couldn't breathe and four guys jumped on top of me. It was my 50th birthday and it was kill the old guy."
That, and allegations that Massa "snorkeled" fellow sailors in the Navy, provided plenty of fodder for SNL last night.
Watch, AFTER THE JUMP…