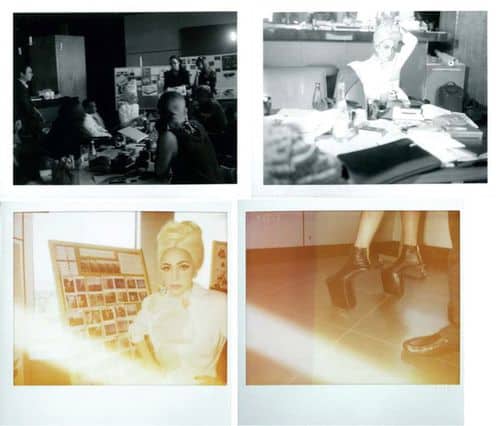 Lady Gaga's in Japan, and tweeted a set of Polaroids: "A day at work in Tokyo, Japan with my new associates. Showing Polaroid my new vision and designs as creative director. Polaroids by Matthew Williams"
Akon told Vibe magazine that she has also been busy on her next album:
"According to platinum music mogul Akon, who inked Gaga to his Kon Live Distribution label in 2008, the 'Telephone' singer-songwriter is already recording tracks for an upcoming follow-up album.
'She records while she's on the road,' says Akon of Lady Gaga. 'I'm flying out to Europe to work on some new records with her. Gaga's just like me. She has a tour bus with a studio in it. Some of the songs I've heard are going to be crazy. She's getting bigger and better.'
When it comes to Gaga's songwriting process, Akon says he's glad the pianist is self-contained artist.
'All I'm doing at the end of the day is listening to the tracks Gaga has written and approving them for her album. She has producers that she works with outside of myself and they are coming up with some incredible records,' he says. 'But the beauty of it is she knows exactly what she wants. So it just makes it easier for me.'"