SUPREME COURT: Justices split in case of Christian law school group and gays.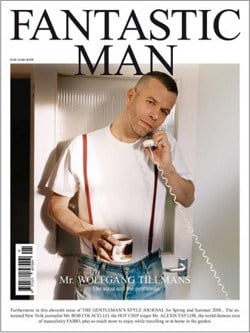 Photographer Wolfgang Tillmans calls you to the cover of Fantastic Man.

Jon Bon Jovi bares his bod in Miami.

Report: Charlie Crist to announce run for Florida Senate as independent.

Three men plead guilty in SF BB gun shooting of gay man.

Point Foundation breaks fundraising records at NYC benefit.

More sad evidence that our oceans have become landfills, in the stomach of a beached 37-foot gray whale: "50 gallons of stomach contents were sorted through. Most of it was real food – algae and other bits common to a gray whale diet – but also included were more than 20 plastic bags, small towels, surgical gloves, sweat pants, plastic pieces, duct tape, and a golf ball."

Courtney Love kills Courtney Love.

Canadian lawmaker Serge LeClerc says he won't run for reelection in wake of scandal: "LeClerc voluntarily left the Saskatchewan Party government caucus on Friday over allegations of 2009 drug use in a package received that day by CBC Saskatchewan.
The package included an audio recording of an individual who sounds like LeClerc talking about using cocaine and marijuana and having sex with a man."

Rick Santorum can't escape Dan Savage.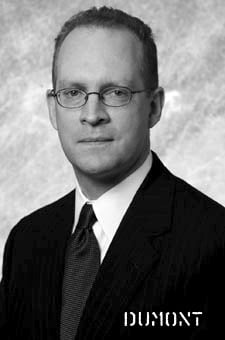 Edward Dumont would be the first openly gay federal appelate court judge in the nation.

Philippine gay party Ang Ladlad throws support behind Aquino for President: "Ang Ladlad, the first gay political party in Asia vying for a seat in Congress, has thrown its support to Liberal Party standard bearer Benigno 'Noynoy' Aquino and Puwersa ng Masasang Pilipino vice presidential candidate and Makati City Mayor Jejomar Binay.
'We will have the heart of Noynoy, the hands of Binay and the beauty of Ang Ladlad in Congress after May 10,' said Naomi Fontanos, Ang Ladlad's first nominee should it win a seat in Congress through the party-list elections."

Another Hollywood celeb preparing to come out?

Chinese man arrested for killing six men in sex games: "At first I wanted them to be my 'slave'. But when they met me they wanted money or had special requests. I didn't like that and wanted to use the hanging asphyxiation method to kill them."

Cole Goforth can now wear his "Lady Gay Gay" t-shirt to school!

GLAM NATION: Adam Lambert announces tour dates.

Maine gay rights march canceled, citing lack of grassroots participation.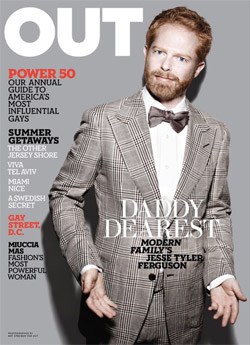 Jesse Tyler Ferguson on his obsessions: "Evan Lysacek, yes. I'm not hiding it. I hear he lives in L.A. too, so it's just a matter of time before we meet. Although I don't know if he's gay. At first I was taken by his outfits, and then I learned that Vera Wang designed them, which left me very conflicted. He's a brilliant skater, and he's also really handsome, and he seems like a really sweet guy, so I swoon when I see him. He's probably too young for me. I need to get out of the 20-year-old age bracket. Like, I have crushes on all of the Jonas Brothers. I assume that's OK?"

Scott Baio's wife attacks lesbians.

British conservative leader David Cameron struck by egg.

iPad thieves also take man's finger: "He was spun around by the thief, and a struggle ensued. The thief kept pulling on the bag — so hard in fact that it stripped the flesh from Jordan's pinky finger, all the way to the bone. The finger had to be amputated."

House Ethics Committee begins probe of Eric Massa cover-up: "The committee cannot investigate former members. Rather, the panel will look into what others knew about Massa's conduct, and what what they did with any information they received."