The Call: American evangelist Lou Engle to inflame intolerance against gays in Uganda.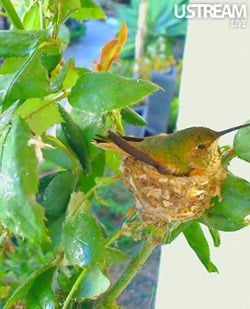 Hummingbird nest Live Cam.

Didn't Madonna already lick out of a bowl in 'Express Yourself'?

Westboro Baptist Church plans picket of Constance McMillen's graduation: "[We] will picket the graduation of Itawamba Agricultural High School to remind the parents, teachers and students of this nation that God said 'Thou shall not lie with mankind, as with womankind, it is abomination."

Bisexual former patrol officer at the Mission District Police Station in San Francisco says fellow lesbian officers began discriminating against her after she began dating a man. 

Bill Condon confirmed to direct final 'Twilight' movies.

Guess who's set to play Jackie O?

Steve Jobs: Why we won't let Flash on the iPad. Apple rejects gay NYC sightseeing app over imagery: "The problem here is that it's awfully hard to assemble an authentic guide to "Gay New York" when Apple objects to content as innocuous as a well-muscled guy in a thong or an unflattering drawing of a politician."

Chelsea Handler sex tape.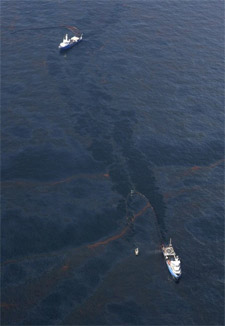 Massive Gulf oil leak becoming crisis: "The administration rejected suggestions that the federal government was slow to act in dealing with the spill and expressed frustration with BP's inability to seal the ruptured well head. The government approved the start of drilling for a relief well and was considering approving a second one as industry and government officials worked on multiple fronts to contain the slick.
Homeland Security secretary Janet Napolitano said she had designated the spill a disaster of "national significance," paving the way for a more robust federal response."

Transgender victim of attack at Cal State Long Beach issues statement. Students to rally on Thursday night.

Scientists detect ice on asteroid: "The findings on 24 Themis lend weight to the idea that asteroids and comets are the source of Earth's water and organic material.
Geochemists believe that early Earth went through a molten phase that would have removed any organic molecules, meaning any new organic material would have had to come to the planet at a later time, said Humberto Campins at UCF.
'I believe our findings are linked to the origin of life on Earth,' he added."

A-ha breaking up after 30 years.

Does Gayle King find solace in her closet? No, not that one.

Polaroid camera back from extinction?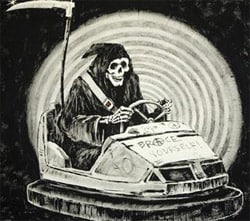 Banksy sends band Exit Through the Gift shop a painted valued at £200,000 for borrowing the name of their band for his movie.

Alexander Skarsgard wants to make sure you don't forget about Chile.

Should leaders at major LGBT organizations be required to disclose salaries? "Jarrett T. Barrios began work as president of the Gay and Lesbian Alliance Against Defamation September 7, 2009. Nearly eight months into the job, what Barrios is earning at the helm of the LGBT media watchdog agency with a budget of $8 million remains a mystery to the public."

Iowa Republican thinks illegal immigrants should be microchipped: "I think we should catch 'em, we should document 'em, make sure we know where they are and where they are going. I actually support microchipping them. I can microchip my dog so I can find it. Why can't I microchip an illegal?
"That's not a popular thing to say, but it's a lot cheaper than building a fence they can tunnel under."