My quotes in the headline. The evidence is becoming fairly clear, though not that surprising. The community of Itawamba County, Mississippi, shunned a high school student publicly once again on Friday night because she's a lesbian.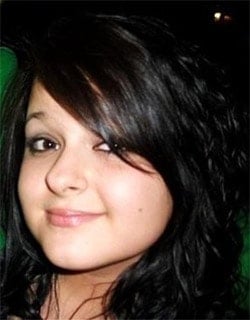 No wonder gay kids want to leave small towns and move to the big city.
This morning I reported that the "alternative" prom organized to replace the prom cancelled at Itawamba High School was a decoy for the "outcasts" like Constance McMillen while the "cool straight kids" prom was held elsewhere (my quotes).
"McMillen went to the Itawamba Agricultural High School prom at the Fulton Country Club, but she was one of the few to attend the event. McMillen said she arrived at the dance an hour-and-a-half after it began and stayed for about 30 minutes. She said she saw six other students and several school officials while she was there.
Meanwhile, many more Itawamba AHS students went to an event held at the community center in Evergreen, another community in Itawamba County. McMillen said she knew about that event but that when she asked another student if she was invited, the student told her, 'the prom is at the country club.' …  'I took that as no,' McMillen said. 'If I wasn't wanted there, I wasn't going to go.'"
It's unclear what the ACLU can do at this point:
"Kristy Bennett, legal director for the ACLU of Mississippi, said her organization was still gathering details about what happened Friday night to determine whether they would ask Davidson for sanctions.
At the least, Bennett said the details about Friday's prom would be used in the organization's damages suit against the district, which is still being developed.
'We are disappointed at the sparse attendance, and we're looking further into the situation,' Bennett said.
'Whatever we find will be brought to the court's attention, whether it is in the damages trial, or whatever. There will still be a trial on the merits. The case didn't end in the preliminary hearing.'"
In possibly related news, the blog originally reporting the prom story says that several bags of a substance declared to be sugar and a note were sent the office and home of three members of the Itawamba County school board earlier today. The bomb squad was called and the FBI notified. No details as to what were in the notes.