Earth begins picking up unusual radio waves from nearby galaxy.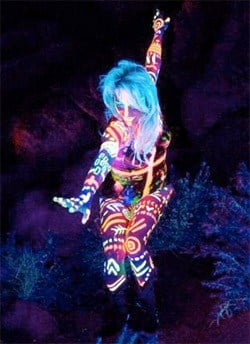 Ke$ha to glow in new video.

Ryan Phillippe shirtless for Men's Health…

The NYT goes to gay Prague.

Nomi Malone fans are gonna be thrilled.

South Park creators go Broadway: "Here's the skinny: The show is called 'The Book of Mormon,' and it will open on Broadway next March.
Parker is co-directing with Jason Moore ('Avenue Q,' 'Shrek'), and the producers are Scott Rudin ('God of Carnage,' 'Fences') and Anne Garefino, the executive producer of  'South Park.'
The musical tells the story of two young Mormon missionaries sent off to spread the word in a dangerous part of Uganda."

Phony medical group, American College of Pediatricians, peddling anti-gay propaganda to schools.

Gay UK parliamentary candidate Alan Duncan's campaign posters vandalized.

Jon Hamm works a white T.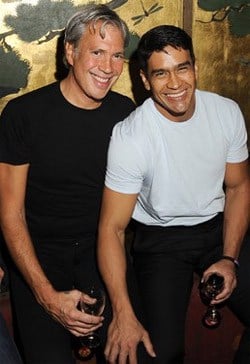 Marc Jacobs President Robert Duffy to marry partner: "On Tuesday evening, Marc Jacobs president Robert Duffy will marry Alex Cespedes in Provincetown, Mass., where Duffy has a house and the company, a store. And where gay marriage is legal.
'We have been living our life together and sort of making steps towards this. But it really didn't become like a thing that I would do [until recently],' Duffy said over the phone from Milan, where he will host a party tonight at the firm's recently opened store. 'It just never entered my mind.'"

The 7 craziest things ever blamed on homosexuals.

Gay rights activist protest Turkish minister: "Activists have protested a Turkish minister for her recent remark that homosexuality is a disease.
The small group of demonstrators interrupted a meeting about equal opportunity and gender equality in Ankara on Thursday and loudly asked Aliye Kavaf to apologize for last month's remark. The meeting was attended by Italy's equal opportunities minister, Mara Carfagna, a former model and TV starlet.
The protesters held banners that read 'Don't hate, apologize.'"

California assemblymember Mike Davis outed.

When most Rufus Wainwright winks.

Vibe magazine gives a warm reception to Buju Banton, whose drug trial has been delayed two more months.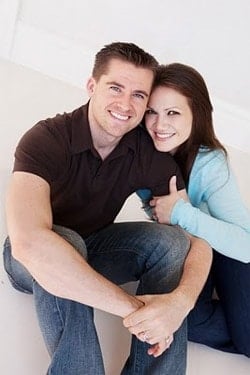 Quietly Desperate: Gay Mormon prepares to marry a woman. "Ty Mansfield, the co-author of the book In Quiet Desperation is engaged… to a woman. Having spoken openly about being gay yet choosing to follow the tenants taught by the Church of Jesus Christ of Latter-day Saints, Ty writes:
'the Lord promised that he will change our hearts, but he didn't say when, He never promised it would happen in mortality. He only said it would happen.'"

J.K. Rowling slams Conservatives.

Day of Pink: Students stand up to bullying.

Men being trafficked from African into Scotland as sex slaves.

Gay Missouri student protests FDA blood ban: "An Avila University freshman who was turned away from a campus blood drive Monday because he is gay has started a Facebook page and an online petition to overturn the decades-old federal ban on gay blood donors."

Next magazine looks at the loss of New York's St. Vincent's Hospital: "The strength of the hospital's character was never more apparent than in 1981, when a mysterious disease began affecting gay men in Southern California and New York City…Many hospitals turned patients away, but not St. Vincent's Hospital Manhattan, near the border of the Greenwich Village on West 12th Street. In fact, the hospital treated and diagnosed some of the first known cases of what would eventually become known as AIDS."