Forget if they're qualified. Focus on the Family is willing to spend millions to fight a gay Supreme Court nominee because "homosexual behavior is a sin."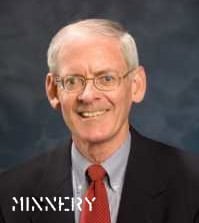 At least that's what FoF's Tom Minnery said, clarifying the group's position in a letter to anti-gay activist Petere 'Porno pete' LaBarbera.
Via Right Wing Watch:
"It has been reported that we would not oppose any U.S. Supreme Court nominee over their 'sexual orientation.' Our Judicial Analyst [Bruce Hausknecht] made a statement to this effect in an interview with The Plum Line. To be honest, this is one of those conversations we'd like to 'do over.' We can assure you that we recognize that homosexual behavior is a sin and does not reflect God's created intent and desire for humanity. Further, we at Focus do affirm that character and moral rectitude should be key considerations in appointing members of the judiciary, especially in the case of the highest court in the land. Sexual behavior–be it heterosexual or homosexual–certainly lies at the heart of personal morality."
And today, the American Family Association got on the anti-gay SCOTUS bandwagon. Said spokesman Bryan Fischer:
"If we elevate an open homosexual to the Supreme Court, we will be elevating someone who freely admits that he (generic use) engages routinely in behavior that was still a felony in every state in the Union as recently as 1962 and a felony in the other 49 states until 1972.
Sodomy is still a felony in the criminal code of about a dozen states. The Lawrence decision of 2003, an egregious act of judicial activism, prohibited enforcement of these laws, but the fact remains that 25% of the states in the Union still regard it as criminal behavior.
We simply should not elevate to the highest court in the land people who are known for engaging in sexually abnormal behavior which would technically make them felons in a quarter of the states over which they will have jurisdiction."