Ron Holland won the general election 90-72 in his small town of Dillon, Colorado (population 800), the Victory Fund reports: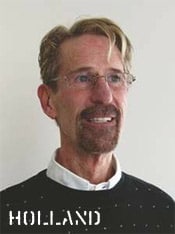 "Holland is popular in this small mountain town frequented by skiers headed to area resorts. He's currently serving his first term on the Dillon City Council.
Holland entered public service as a small business owner who was also president of the Dillon Business Association. He is a longtime activist on HIV/AIDS issues, and he and his partner have called Dillon home for more than five years."
The Summit Daily reports: "'I'm ecstatic,' said Holland Tuesday night from Pug Ryan's in Dillon. 'It was actually a larger margin than I thought, with two well-knowns running and both of us with a lot of support.' … Holland, 62, has lived in Summit County for 10 years, and he has two children — Kristina and Jason, who's in the U.S. Navy. Previously, he owned two restaurants in town — Marcello's and Ristorante al Lago."
Congrats.