Italy's high court has rejected requests to legalize the marriages of three same-sex couples, Bloomberg reports: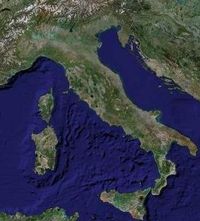 "The Constitutional Court judged the requests related to gay unions 'not admissible' and 'unfounded,' according to an e-mailed statement today. Courts in the northern cities of Trento and Venice had asked the court in Rome to rule on the matter.
The motivation for the decision will be published in coming days. Italy is one of the few western European countries without legislation on same-sex couples.
The only Italian attempt to rule on civil unions was a bill proposed by former Prime Minister Romano Prodi's administration in 2007. It was never approved by parliament amid opposition from Prodi's own allies and the Catholic Church. The latest legal battle stems from an initiative led by the 'Certain Rights' advocate group and aimed at expanding rights for gay couples. The group said Italy's constitution and civil code don't explicitly ban gay marriages."