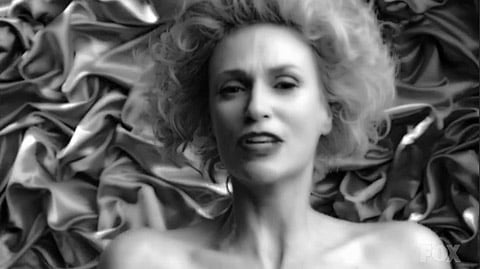 Rob Shuter at Popeater reports that Madonna has no idea what Glee is:
"It seems as if everyone on the planet is planning on tuning in to watch 'Glee' — everyone, that is, except Madonna, whose songs will be featured on the show next week.
'Madonna doesn't have a TV and has no idea what 'Glee' is,' a friend of the Material Girl tells me. 'The show did ask her if she wanted to make an appearance in the much-hyped Madonna episode. She said 'no thanks' and, to be honest, she would rather they sing an Elton John song than butcher one of hers.'
It's true that artists have no control over who sings their songs on TV, although Madonna will make over $100,000 in royalties from the 'Glee' episode that contains her material."