The Louisiana Senate Judiciary Committee killed a bill yesterday similar to the one proposed in the House by Rep. Juan Lafonta, which I posted about last week, that would have allowed gay parents to adopt children together, the AP reports: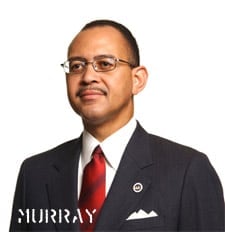 "Senators on the Judiciary A Committee voted 3-1 against the bill, siding with opponents from Catholic, Baptist and other church groups who argued the adoptions would encourage immoral behavior and violate the spirit of a voter-approved constitutional ban on gay marriage. 'What these children will learn from structures which are not moral or spiritual will only hurt them,' said Willie Wooten, a minister and founder of Gideon Christian Fellowship in New Orleans."
Gay people in Louisiana may adopt, but only as individuals, not as a couple. A gay couple must choose one parent while the other has no legal relationship with the child. The bill was authored by Senators Ed Murray and J.P. Morrell, both Democrats from New Orleans.
The debate was reportedly emotional:
"Kelly Bryson, of New Orleans, choked back tears as she asked lawmakers to back the bill so she could legally adopt a child she is raising with her partner. Bryson adopted one of her sons, William, when she lived in Maryland after Hurricane Katrina, but she's been unable to adopt the second child, Jeremy, since she moved back to Louisiana. She said without the legal adoption of Jeremy, she can't make health decisions for him and he doesn't have inheritance rights."
Screw you, said (all but one of) the senators.