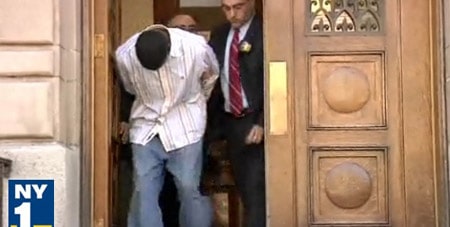 A man charged in the strangling death of a New York City transgender woman was taken into custody in Las Vegas, the News Times reports: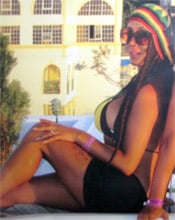 "Rasheen Everett, 29, was arrested in Las Vegas Friday and was returned to New York City Wednesday. He was awaiting arraignment in Queens Criminal Court. There was no phone listing at his Manhattan address provided by police and it wasn't clear if he had an attorney.
Investigators believe he met Edelbuerto Gonzalez-Andujar (pictured), who went by the name Amanda, in a chat room shortly before the slaying. She was transgender, though police do not believe it was a factor in her death, but rather was a possible dispute over money.
Queens District Attorney Richard Brown said witnesses heard loud bangs and screams several minutes after he arrived at her apartment at about 8:50 a.m. March 27. He left 17 hours later, prosecutors said, with two stuffed bags that included her cell phone.
Gonzalez-Andujar's body was found three days later, face-down, covered in bleach, in her Queens apartment that had been ransacked."
More from NY1.