Joytv-The Standard-Nate Phelps INVU from Jonathan Roth on Vimeo.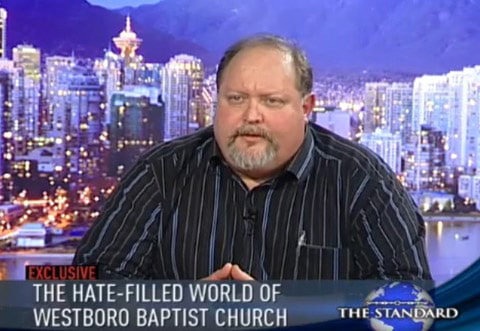 Here's the Canadian TV interview I mentioned yesterday featuring Nate Phelps, the estranged son of Westboro Baptist Church leader Fred Phelps.
Says Phelps: "Everything that's going on in America right now in [Fred Phelps'] twisted mind is about God being upset with America because they're moving in the direction of supporting equal rights for gays. So everything that's happening is a manifestation of God's wrath at the country for that."
Another revelation: Fred Phelps is a Democrat.
Watch, AFTER THE JUMP…