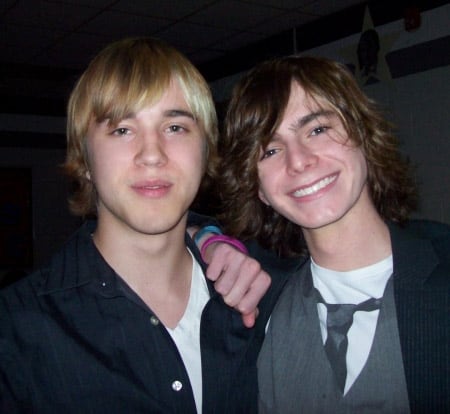 Remember North Carolina gay teen couple Chase and Jordan, whose prom dreams were saved by Jordan's mom after she stepped in and threatened action against the school?
Well, things have apparently taken a turn for the worse.
Leesa Nixon writes, on Jack Mackenroth's blog:
"We agreed to do an interview with Fox8 news after they contacted us wanting to do a story about this, the reason we agreed was to offer hope to other GLBT teens who may find themselves in the same situation at their school.Since that story aired, I have felt an extreme amount of disappointment in my fellow man and North Carolina neighbors. Some of the comments that we have received about two gay boys attending the senior prom have been hateful, disheartening, and some have even been scary.They have threatened to hold a separate prom so that their 'straight students' aren't exposed to Jordan and Chase's gayness. They have raised 'holy' hell, preaching nonstop about the abomination of homosexuality and I have been told repeatedly, that not only, both boys, but myself included are going to hell."
Nixon, who included some of the parents' hateful comments, says it's unclear what will happen.
Watch the Fox8 interview, which aired earlier this month, AFTER THE JUMP…
Previously…
Gay NC Teens Allowed to Go to Prom After Cool Mom Steps In [tr]