Great Global Kiss-in takes place on May 14-17.

Lambda Literary Award finalists gather in NYC, read.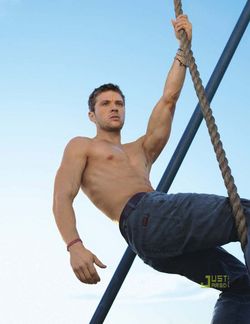 Ryan Phillippe does not want to hear any jokes about bodily functions.

Johnny Weir responds to Evan Lysacek attack by calling Evan a "slore".

Rumors of Portuguese gay marriage bill veto as Pope visit approaches: "Portuguese President Anibal Cavaco Silva will veto a gay marriage bill approved by lawmakers in February, Radio Renascenca reported. Cavaco Silva will veto the bill soon after Pope Benedict's arrival on May 11." Let's hope they're just rumors.

Hearing today in federal Prop 8 case. "The hearing is now expected to clear up unfinished case management business. Since Walker has pushed for a speedy trial, it is very possible that he could set a date for closing arguments that could bring the historic federal challenge to Prop 8 to a conclusion."

Grindr iPhone app tied to sexual assault of minor.

Jeb Bush speaks out against Arizona immigration law: "I think it creates unintended consequences. It's difficult for me to imagine how you're going to enforce this law. It places a significant burden on local law enforcement and you have civil liberties issues that are significant as well."

Please do not feed the shapeshifters!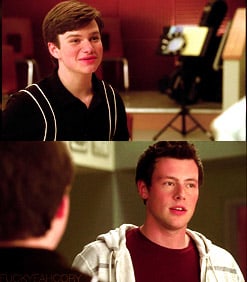 Kurt's crush on Finn: Creepy, or sad?

Controversial M.I.A. video banned from YouTube.

Jamaica Observer reports on life on the DL. "He said he wished he could tell his wife about the other side of his life but is fearful that she will be devastated. He loves her. He does not want others to know. He loves his children and does not want to lose them. All his male partners know about his wife and have had to respect that. He would also like to live with a man but cannot decide how he could live with both a man and woman."

Colombia touted as new South American gay hotspot.

Lance Bass and Kyan Douglas?

Tufts University students join National Marriage Boycott.

Four schools in St. George, Utah approve Gay-Straight Alliances.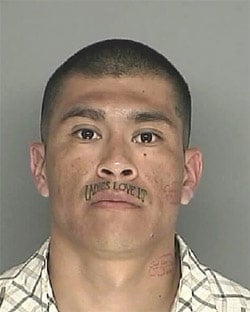 Mustache tattoo fail.

Should baby boys be singing Beyonce? "…it's also attracted the internet's unique brand of drive-by bigotry, with anonymous commenters hurling slurs about the kids' perceived sexuality, raising difficult questions for socially progressive parents who would ordinarily encourage the idea of a child playing around with unconventional gender roles."

Gavin Rossdale engages in a round of shirtless tennis.

Ever thought about renouncing your U.S. citizenship? "Many same-sex couples who decide to leave the United States head for countries that recognize their unions. In fact, when we wrote a story about the extra costs same-sex couples face here in America, we learned that many leave because of immigration obstacles.
Several readers left comments stating that they could not sponsor their same-sex partners for American citizenship — so they decided to migrate to places like Canada, where it's easier to gain permanent resident status for couples since only one partner has to qualify. Besides, gay marriage is recognized there."