Louisiana lawmaker Juan LaFonta is proposing changes to the state's adoption laws that would allow both parents in a gay couple to become an adopted child's parents, the Times Picayune reports: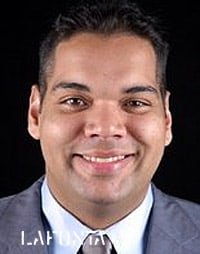 "LaFonta is not going directly after the provision of Louisiana law that restricts adoption to married couples or single individuals but not unmarried couples. Instead, House Bill 738 would expand the list of eligible persons to petition for 'intrafamily' adoptions, those that involve a second adult becoming a legal parent to a child who already has a legal parent in the same family or household.
He plans to bring the bill to the House Civil Law & Procedure Committee next week.
Current law already allows a step-parent, step-grandparent, great-grandparent, grandparent, aunt, great aunt, uncle, great uncle, sibling, or first, second or third cousin to adopt a child under certain circumstances. LaFonta would add 'second parent' to that list, provided 'the petitioner is the sole legal parent and agrees to the adoption of the child by a second parent.'
As with the rest of Louisiana adoption law, the bill does not mention sexual orientation. Gay residents in Louisiana already adopt, but a gay couple — or an unmarried heterosexual couple — must choose just one of the pair to become the legal parent, with the second adult having no legal relationship with the child."
LaFonta plans to introduce the bill in committee next week.