David Frum publishing excerpts from the journal of a gay officer at war.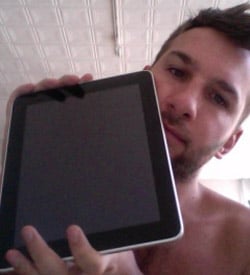 Rod Townsend on "meanness" and the internet: "The facility the Internet provides to allow impulsive, negative, lazy thought to come out is unmatched. We have "cyber-bullying" in our schools and advertiser dollars and book deals going to blistering, boisterous bloggers. Just like a lot of things in life, the first step is to take a moment and think before acting."
One-time lovers: Oprah and who?
Should gay business owners out themselves to job candidates? "Work is not a place where you're talking about your sex life. However, because we are eight gay people and sometimes we talk about things that happen to be gay related, I just felt compelled to tell him."
Jared Leto not afraid of a pink mohawk.
Why is the time on photos of the iPad and iPhone always set to 9:41 or 9:42?
Conan O'Brien announces move to…TBS?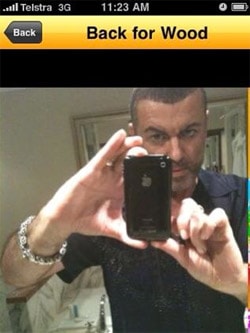 George Michael's Grindr habits discussed.
From the underground: Earthworms form herds, make group decisions.
I Love You Phillip Morris gets new release date: July 30.
Thomas Roberts gives interview to GQ on being a survivor of the Catholic Church: "I don't really know why the problem exists. People who take on a role as a leader within the Church though would be much more human and approachable if they were allowed to have a loved one, a partner, someone to share their life with, so that they can actually relate to people on a human level. We've put many priests on pedestals. They're supposed to be infallible, and it's simply not true. They're just human beings."
Male model fix: Greg Kheel.
Malta city council wants phallic monument removed before Pope's visit: "in the opinion of the council, the Pope's first visit among us risks being a source of embarrassment to the people of Luqa and the Maltese in general, due to the obscene 'monument' which is still dominating the 'LIDL' roundabout on one's entry into the village."

 The Glee promos just keep coming…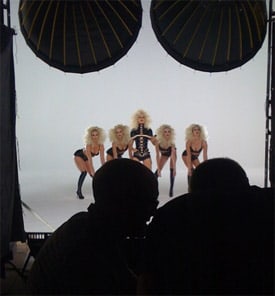 A glimpse behind-the-scenes on Christina Aguilera's clip for "Not Myself Tonight".
Hot Chip covers Shakira's "She Wolf".
Fred Karger tells Southern GOP that he might run for President: "Karger said he held the press conference Saturday at 11 am and threw a party Saturday night in a suite in the conference headquarters hotel – the Hilton Riverside – 'which was a mix of Republican attendees to the Southern Republican Leadership Conference and some friends of friends – the LGBTers.'"
New site launched for gay and lesbian Mennonites.
Growing up gay on Long Island… 
Investigations begin on woman who sent her 7-year-old adopted Russian son alone on a one-way flight back to Moscow: "Russian Foreign Minister Sergey Lavrov called the actions "the last straw" in a string of U.S. adoptions gone wrong, including three in which Russian children died.
No charges have been filed in this most recent case, but the family retained an attorney Friday as inquiries from Tennessee and abroad mounted."