A disturbing report from Greg Kimball at KnowThyNeighbor.com about a show called Dawson McAllister Live, which is syndicated on 160 Top 40 radio stations across the country and purports to help troubled youth through a range of issues: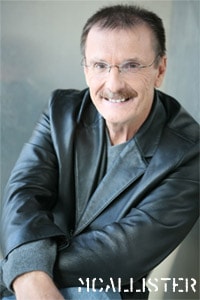 "[The show encourages] those 25 and younger to call and talk about their lives deepest needs and issues, such as broken families, abuse, depression, addictions etc. DMLive is fast paced, compelling radio that draws listeners in as they share their hopes, fears and problems."
Kimball was curious to know how the show would help a teen who was questioning his or her sexuality:
Because I knew I would never get through to McAllister, I opted to speak to a representative. Pretending to be a 16 year old boy (I am really 24), I told him that I had recently begun to question my sexuality and that I thought I might be gay. The first thing he told me (which he told me several times throughout our conversation) is that they get a ton of calls like this. He then asked if I had been raised religiously. I told him no, and that is where things began to explode. He told me that it is common for "children raised with no God to question their sexuality." He went on to say that "if I embraced God, I could be cured." He continued, comparing homosexuality to "alcoholism or pornography or drug addiction." He said that "homosexuality was not natural." He then quoted several Bible verses, saying that homosexuality was just as bad as "adultery, theft, or murder." He agreed that I was "broken and needed to be cured." This conversation lasted for 20 minutes. When I couldn't take any more, I thanked him for his time and hung up on him while he said that he would be praying for me.
Another representative urged Kimball to seek help with "ex-gay" groups Exodus International and Live Hope Ministries. Kimball says that not only are the group's extremist Christian and "Ex-gay" ties not made clear to parents or the young audience that is presumably served by Top 40 radio, Kiss 108 Boston's program director (the station that was broadcasting the program in Kimball's case), was not even aware of them.
Read Kimball's whole piece at KnowThyNeighbor.