Former Madonna manager Caresse Henry dead in apparent suicide.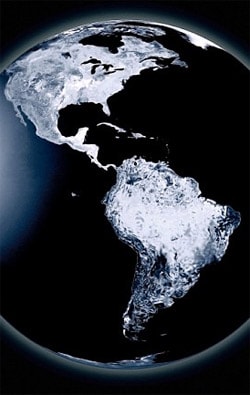 Researcher: Hailstorm of ice and dust plunged Earth into thousand-year deep freeze.

Carrot Top's seldom-seen brother, Salad Bottom.

The Modern Family iPad episode wasn't paid product placement.

Scott Roeder, who killed abortion doctor George Tiller, gets life in prison: "A former airport shuttle driver who was once arrested with bomb-making materials in his car, Roeder, 52, was convicted Jan. 29 of premeditated murder for shooting Tiller point-blank in the forehead during a Sunday service on May 31 as the doctor stood in the vestibule of his Wichita church."

Jerry Seinfeld's The Marriage Ref to include first gay couple.

Parents: Knife brandishing was a bullied student's last ditch cry for help.

Federal judge rules calling someone gay not defamatory: "U.S. District Judge Joel Pisano predicted the state Supreme Court, which insisted on equal protection for same-sex couples in 2006, would be unlikely to 'legitimize discrimination against gays and lesbians' by treating a homosexual reference as a slur.
The ruling, in Murphy v. Millenium Radio Group, 08-cv-1743, is a loss for freelance photographer Peter Murphy, who complained that Craig Carton and Ray Rossi, hosts of the 'Jersey Guys' show on WKXW 101.5 FM, 'derogatorily inferred' he was a homosexual during a 45-minute segment."

WaPo: More than 300 gays have fled Iran since the rise of Ahmadinejad.

More Glee pix.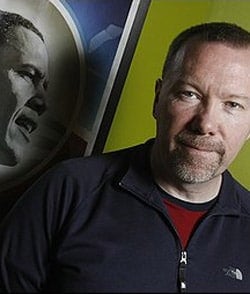 Washington Post profiles Steve Hildebrand, gay former deputy campaign manager for Obama, his career, and his history of depression. White House paints him as mad: "Obama officials — mindful that the Hildebrand Strategies Web site promotes the consultant's connection to the president — see Hildebrand's new phase differently and dismiss his admonishments as the ravings of a sick man. 'You get the good Steve and the bad Steve. When Steve is healthy, he's a world-class operative. And when he's not, things get pretty crazy,' says a White House official, who would only speak about a former colleague anonymously. The official, who acknowledges that Hildebrand has never requested to join the White House, adds that given his behavior, 'it's tough to see a role internally for Steve.'"

Donations pour in for slain Marine's father in battle against Westboro Baptist Church.

Yup. Jennifer Hudson looks amazing.

NYC transgender woman's death ruled a homicide.

Olivia Newton-John's missing ex-boyfriend found alive.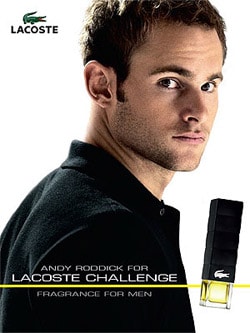 Andy Roddick challenges you to wear a scent.

 Nicholas Sparks thinks a lot of himself.

Conservative Czech leader Mirek Topolanek quits position over remarks about gays, Jews, and the Catholic Church: "He said that Transport Minister Gustav Slamecka is a homosexual who 'gives in' when he faces a serious problem. About Prime Minister Jan Fischer, he said, 'he's simply a Jew; he's not gay and he gives in even sooner.' Fischer is Jewish. Slamecka has not publicly commented on his sexual orientation. Topolanek also accused the Roman Catholic church of 'brainwashing' believers."

 Urologist won't touch Obama voters.

Bradley Cooper's hairy pecs feature in new A-Team trailer.

Nova Scotia man beaten walking home from gay dance.

Two armed militia groups to march on D.C. on domestic terrorism anniversary: "At what point does this all become very worrisome? In less than three weeks the 2nd Amendment March will take place Washington D.C. on April 19th to be exact, which also happens to land on the 15th anniversary of the Oklahoma City bombing. Terrible, thoughtless, possibly inciting, coincidence? Maybe.
April 19th also happens to be the day Patriots' Day falls on this year (third Monday in April) and according to the March's website that is the motivation for the date choice."