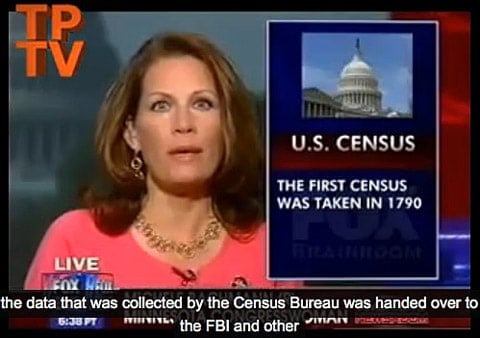 Michelle Bachmann is warning her lunatic GOP constituents that if they fill out their Census forms they might end up like the Japanese who were rounded up and put into internment camps.
Watch, AFTER THE JUMP…
And THIS IS WHY we'd encourage all Republicans to follow her advice.
Think Progress noted back in June that the warning could cost her her seat: "The 2010 census will likely determine whether Minnesota loses one of its eight U.S. House seats; population determines seat allocation. Political experts agree that a few thousand people not filling out census forms may be all it takes for the state to lose a congressional advocate in the nation's capital. If Minnesota were to lose a congressional seat, Bachmann's district appears to be candidate for absorption."
Shh! Don't tell her.
(via slog)