Audio: HRC's Joe Solmonese gives Obama a "B".

KEY CHART: Where the Senate Armed Services Committee stands on DADT.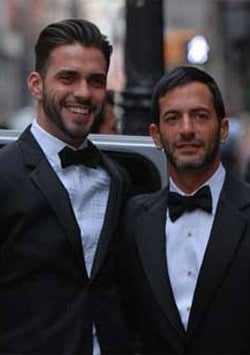 Have Marc Jacobs and Lorenzo Martone gone their separate ways?

George W. Bush to release memoir…

Mary Kay Henry to be first openly gay leader of the SEIU.

Tammy Lynn Michaels suggests that Melissa Etheridge not telling the truth about split.

José Sucuzhanay's Brother offers heartbreaking testimony in hate crime murder trial: "'I tried to see my brother,' he said on April 22 and then began quietly weeping on the witness stand. 'I only saw blood. The tongue was out. He tried to talk.'"

Fred Karger heads to New Hampshire for five-state campaign swing, writes open letter to Mike Huckabee: "Now the Republican Party has its own 21st Century George Wallace, another Southern Governor who has also run for president, Mike Huckabee of Arkansas."

Adam Lambert goes G-A-Y.

Gay support for Lib Dems surges in UK: "…now, the latest of these polls from Pink News (which has its own demographically-weighted voter panel) is showing a 30-point collapse in Tory support over the last 10 months (39% in June 2009 to 9% today) and a 38-point surge for the Liberal Democrats (20% in June 2009, 58% today)."

Bret Michaels in critical condition following brain hemorrhage.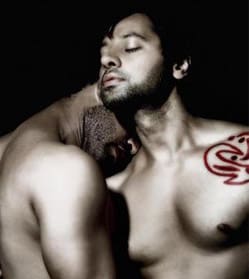 "India's Brokeback Mountain" set to open.

In a 108-0 vote, the Illinois House passed an anti-bullying bill "requiring schools to adopt policies prohibiting bullying based on sexual orientation, gender identity, and several other characteristics, according to the LBGT rights group Equality Illinois."

Richard Chamberlain and partner of 33 years reportedly split.

Pedestrian plaza planned for NYC's Union Square: "Almost all traffic would be banned from the block of Broadway north of Union Square, between 17th and 18th Streets, under a proposal under consideration by the city's Transportation Department.
Tables and chairs could be installed on the block, which would be open to pedestrians and bicycles in a design similar to the plazas now seen in Times and Herald Squares. A pedestrian plaza would also be installed on East 17th Street, which runs along the north side of Union Square, replacing a lane of traffic."

Male model fix: Raphael Lacchine.

Queer Kids: A project by M. Sharkey.

Who attended opening night of Promises, Promises?

Arrest made in attack on Edmonton lesbian: "Police in Edmonton, Alberta have charged a 14-year-old teen with the aggravated assault as a result of a brutal attack on Shannon Barry, a lesbian who was kicked in the face and knocked unconscious after a group of young men allegedly taunted her with homophobic slurs.
Police took the teen into custody Friday night but have said their investigators have not established that the attack was a hate crime."

LGBT ally Angie Buhl running for South Dakota state senate.

Harvey Milk Civil Rights Academy, Cleve Jones negotiate ownership, display of Milk's famous bullhorn: "It currently is residing in the Palm Springs home of LGBT activist and Milk confidante Cleve Jones, a consultant on the movie who is the owner of the bullhorn.
'It is in my house,' Jones told the B.A.R. in a recent phone interview after the paper began inquiring about its whereabouts. 'The bullhorn belongs to me and has belonged to me since Harvey gave it to me.'
Jones said he is amenable to returning the bullhorn to the school, but first he is trying to have it appraised and then plans to insure it."