Facebook group hopes to recruit Laura Bush for Dallas Pride.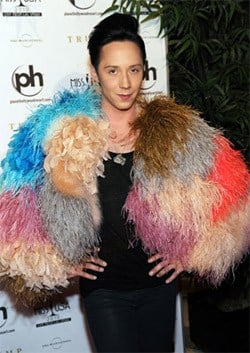 Johnny Weir wears Muppet fur to Miss USA.

Jamaicans rally for tolerance in Kingston park on International Day Against Homophobia.

Isabella Blow's Alexander McQueen collection to be auctioned: "Over 90 McQueen outfits, 50 hats from the milliner Philip Treacy and shoes by Manolo Blahnik will underscore the exceptional eye for style of the late Ms. Blow, who committed suicide in 2007, and the skill of the designer whom she championed from the beginning of his career."

Yes: Hunt's Ketchup removes high-fructose corn syrup from entire line.

Ryan Gosling: looking sharp.

READ: Anderson Cooper's Tulane University commencement speech.

Fire destroys massive collection of animals in Sao Paulo: "A fire broke out this weekend in Brazil, destroying one of the world's largest collections of snakes, spiders, and scorpions. Housed at the Butantan Institute in Sao Paulo, the collection contained roughly 500 thousand dead specimens, which took over 100 years to amass, preserved for research into the creation of serums and vaccines. One official from the institute says the devastation as incalculable, describing the destroyed collection as 'a loss for humanity.'"

WATCH: James St. James interviews a transformed Chi Chi LaRue.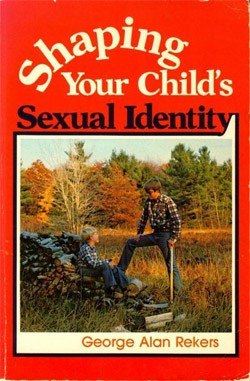 Hmm,

I wonder if Rekers designed the cover?

George Lucas sends letter to creators of Lost: "Congratulations on pulling off an amazing show. Don't tell anyone … but when 'Star Wars' first came out, I didn't know where it was going either. The trick is to pretend you've planned the whole thing out in advance."

Don't expect any track suits at Jane Lynch's wedding: "With the wedding plans and even when I got to my hotel here in New York, I was looking for everything to be wrong and I was like, 'Oh my God, I'm doing my Sue Sylvester.'"

Nigerian politician caught at airport with stomachful of cocaine: "Agents say they found 100 individually wrapped packages of cocaine inside his body. The agency says the politician claimed his failed 2007 run for the Edo state House of Assembly ruined him financially and smuggling drugs was the only way he could fund his 2011 election bid. He has yet to be charged."

John Travolta's dogs killed in airport accident.

North Charleston, South Carolina holds first gay pride parade.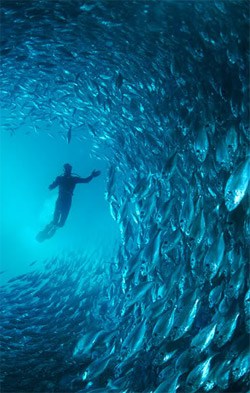 United Nations: ocean in danger of being fishless in 40 years. "The world faces the nightmare possibility of fishless oceans by 2050 unless fishing fleets are slashed and stocks allowed to recover, UN experts warned Monday…A Green Economy report due later this year by UNEP and outside experts argues this disaster can be avoided if subsidies to fishing fleets are slashed and fish are given protected zones — ultimately resulting in a thriving industry.
The report, which was opened to preview Monday, also assesses how surging global demand in other key areas including energy and fresh water can be met while preventing ecological destruction around the planet.

Melissa Etheridge: My songs aren't gay enough for Glee.

Lindsay Lohan has a cougar lesbian lover?

New York mag on "Fight Club" author Chuck Palahniuk's new book Tell-All: "Tell-All is more openly gay, as Palahniuk, 48, has been for a few years now (though he's had the same boyfriend for seventeen years). It's about Katherine Kenton, a fading, waxily preserved film goddess, who becomes locked in a rather literal death match with an opportunistic suitor who plans to publish a tell-all when she dies. It's even written in a breathless, name-dropping, Hedda Hopper–esque style: 'Act one, scene one opens with Lillian Hellman clawing her way … through the thorny nighttime underbrush of some German schwarzwald, a Jewish baby clamped to each of her tits …'"