SP: Was coming out publicly as gay ever a real dilemma for you?
RB: Not so much whether or not to do it— my mind was made up on that for a long time: pretty much from the beginning of going out on tour in 2007. But when and what context would make the most sense in terms of press– that was certainly something I thought about.
 
SP: Some high profile people who are still closeted believe that coming out might negatively affect their careers. Did you ever thing this might happen to you?
RB: I think the world is changing everyday. Friends I have that are just five years younger than me I'm noticing have grown up in a less homophobic environment than I did. In December we did a cover shoot for the magazine Time Out NY that was sponsored by the NHL. We were wearing official hockey uniforms. Are there any out members of the NHL? It was something that crossed my mind. At that point in time I had talked about being gay in an interview for a profile in Rolling Stone, however that article wouldn't be on newsstands for a few weeks. Truth be told I don't think coming out has effected my career in a negative way. I would hope that anyone who is deliberately closeted imagines a time when they will eventually come out.
 
SP: Your brother took you to see the movie Cruel Intentions as a 14-year old. You tweeted: "Looking back on it this is one of my favorite memories from high school. He really saved me from a lot of stress." What was so great about it?
RB: Something minor like a school dance can be a source of stress when you're a high schooler. You don't have much of a sense of perspective. My brother taking me to see that movie on a night where I would have otherwise felt like a complete outsider, I think it was a source of escapism. And I think maybe that film being set in New York had something to do with it. I'm realizing more and more that I had my heart set on moving to New York from a pretty early age.
 
SP: How has success changed your relationship with your fellow Vampire Weekend band mates?
RB: Being successful enough to afford our own hotel rooms when we're on tour was a big step. Everyone needs their alone time and on those early tours we were often four to a room so we didn't have that. Making our first record so much happened organically and unconsciously. Looking back on the making of the two records I think that 'success' might have made us put our own methods under a microscope. But ultimately the songs on the two records came together in similar ways. A lot of work from the four of us in a room playing together and a lot of work from Ezra and I working together in front of an upright piano or in front of a computer.  
 
SP: How did Discovery, your side project with Ra Ra Riot's frontman Wes Miles, begin?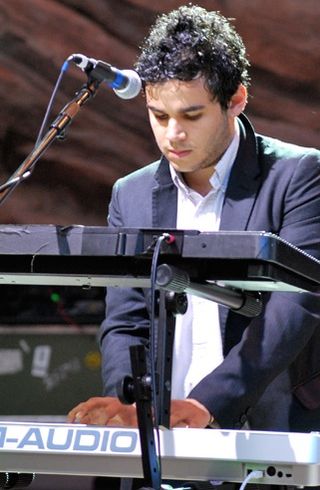 RB: Wes and I started making music together one summer. He approached me because we'd met through Ezra. Wes was working as a kayaking instructor, I was interning at the OED. Over the course of that year I had been getting interested in this genre Crunk and at the end of my internship I actually ended up defining that word for the dictionary. If you look it up it should be credited to RXB2005, "x" because I don't have a middle name. I downloaded a collection of 808 drum machine samples and I taught myself how to build the kind of synth sounds that I was hearing in Lil Jon's music. I was curious to see if I could write pop songs for myself to sing that were using the template of crunk as a starting point. At the same time I had this idea of producing a solo EP for Wes that would be called "My Name is Wesley"– each song would feel like it came out of a different decade. By the next summer we found ourselves committed to our respective bands so it made sense to pool our resources and cross pollinate the two projects, out of that came Discovery. So Insane was supposed to have a 70s vibe. Can You Discover? was at one point a surfy, sixties love song. These songs went through different phases and revisions. Our roles reversed when it came time for me to record vocals, Wes was serving as my producer. And in the end some songs have us trading vocals back and forth. 
SP: You told Out Magazine that you intended Discovery' s song "I Wanna Be Your Boyfriend" to be a gay anthem.  Can we expect any gay themed songs in an upcoming Vampire Weekend album?
RB: Well there's Diplomat's Son on Contra. Who knows what the future holds. I have started working on a song about a boy named Rudy. I get a feeling his story needs to be told over the course of a bunch of songs. I'm not sure if they'll exist in VW world or what.   
SP: What are you currently listening to these days?
RB: Bruce Springsteen, Francis and the Lights, I think the new MGMT record is great.
SP: How does it feel to be included in Advocate's "40 under 40?"
RB: I'm pumped to learn more about the other people in that issue. I was definitely honored to be in there. I'm turning 27 in November and there's so much I'd like to accomplish in terms of effecting change. 
SP: Just we all get it right, how do you correctly pronounce your last name?
RB: If you want to do it up right you would say: BOTT – MONN – GHEL – EECH. The 'gh' is a sound you don't have in English, it's similar to the R in French because it comes from the back of the throat. In the 80s my parents simplified the spelling of our name, and I'm grateful for that. Any considered attempt at a phonetic pronunciation of "Batmanglij" is cool with me.  
Top photo credit: Amin Sepehri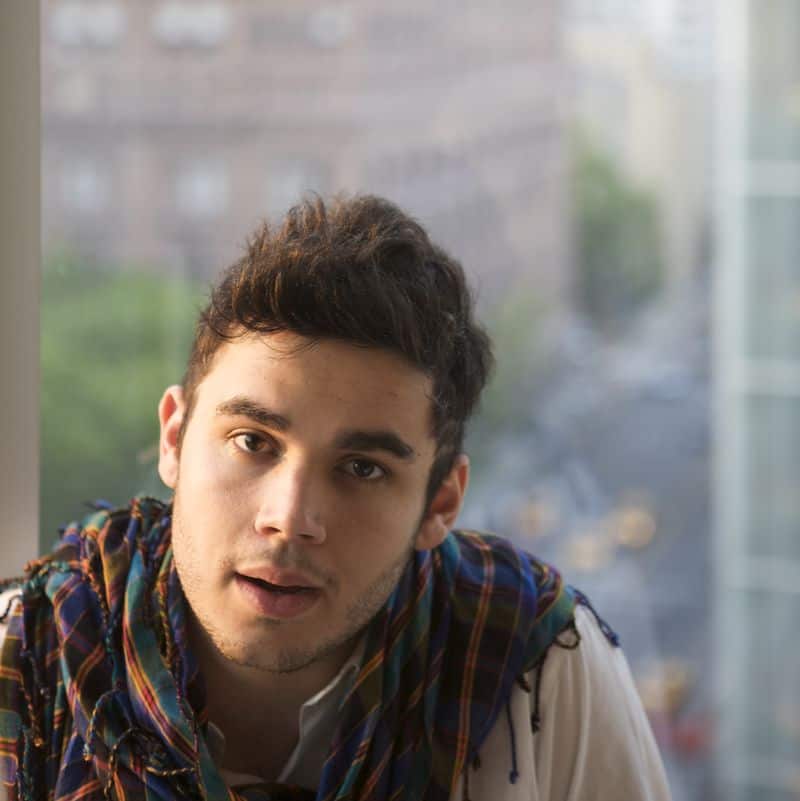 Vampire Weekend keyboardist Rostam Batmanglij publicly revealed that he was gay in the pages of Out earlier this year. It was in that article that he also revealed his desire to produce a gay anthem. He talked to me a bit more about that as well as his opinion on the effects of coming out, his side project, Discovery, and how to properly pronounce his name.
Read the interview AFTER THE JUMP.