Since Andy was doing such a fine job of covering the fallout from
Newsweek's heinous article about gay actors being far less talented
than their straight counterparts (that's the argument once you break it down), I opted not to write about it here. I did say my bit, though,
because anybody who'd like to impune the talents of Sir Ian McKellen
and Montgomery Clift and [insert dozens of other legendary
acting giants here]  has it coming. It's depressing that Setoodeh is being rewarded for
his loud internalized homophobia. Set visits to Glee? We should all be so lucky to have our worst character traits punished in that way.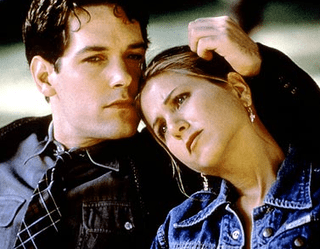 Remember that "I love him. If only he weren't gay!" movie The Object of My Affection? Its stars, Paul Rudd and Jennifer Aniston, will reteam for a comedy about a married couple who live in a commune. We assume that this time  Paul will return Jen's affections. She's so damn needy.

First look at Ryan Reynolds as superhero Green Lantern. Sort of. It slightly reminds us of this week's 30 Rock episode and Tracy's Garfield 3 hilarity.

Battlestar Galactica's hunky Apollo Jamie Bamber is returning to sci-fi for Outcasts. Will he run around half naked this time?

Can we expect a mini Antonio Banderas revival in the next couple of years? He's recently signed on to the new Pedro Almodóvar project, said no to Dancing With the Stars and is now returning to Broadway for a musical revival of Zorba. They're good choices on paper. Can he regain that early 90s mojo twenty years later?
The Classics

In light of this weekend's big release, let's end by praising the charms (and physique) of the best silver screen Robin Hood, Errol Flynn.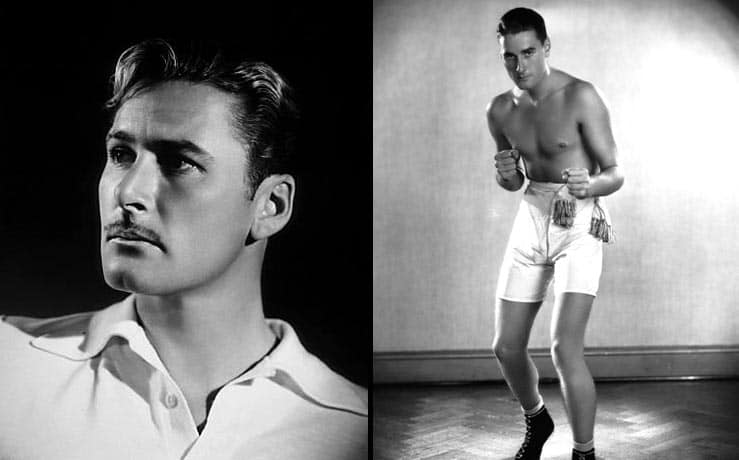 There have been dozens of other men in tights and there will surely be more to come but will any of them ever measure up to Hollywood's Greatest Swashbuckler?